Anti-Bullying Ambassadors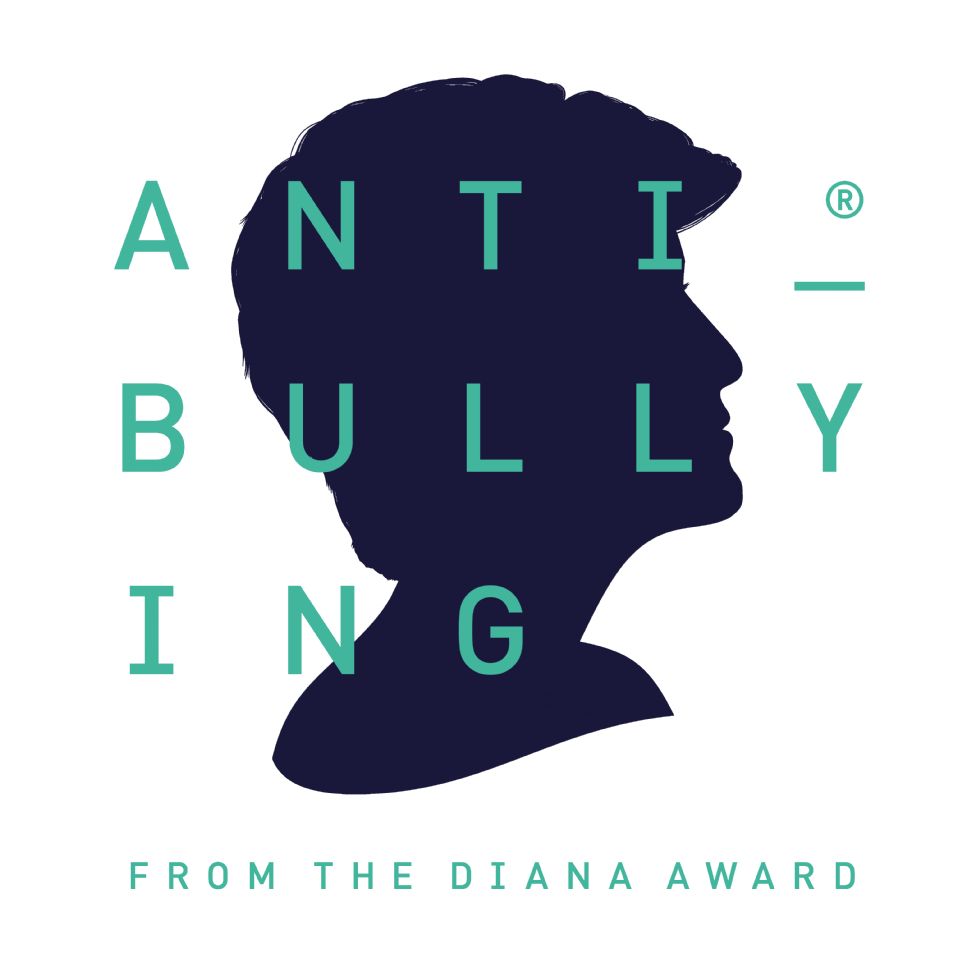 At KSA our Anti-Bullying Ambassadors play an important role through insisting our students display positive attitudes and behaviours towards others. The aim of our Anti-Bullying Ambassadors is to create an inclusive culture at KSA for all our students to be a part of.
Our 20 Ambassadors, who range from Year 7 to Year 12, were trained as part of "The Diana Award - Anti-Bullying Ambassador" programme.
The students have since successfully launched themselves as Anti-Bullying Ambassadors within the school: they have delivered multiple assemblies; organised and carried out themed months across the year focussing on a variety of topics; and throughout all of this they have promoted the theme of inclusivity and "being yourself".
During their weekly meetings the students have put together an action plan for the year focusing on how they can help reduce bullying, encourage positive attitudes and behaviour, and create this inclusive culture. The students have also put a range of services in place to help anyone who is being bullied including a post box and email address with which to report bullying. Further information about the scheme can be found on their noticeboard which they manage and change monthly. Ambassadors also work really closely with the library; the library hosts information windows which helps reinforce their monthly themes.
Mr Crane, who oversees the programme, is immensely proud of the way the Ambassadors have committed to the scheme and have taken their roles so seriously. "The Ambassadors play an important role in making everybody feel secure and welcome at school; ensuring we promote equality for all. The careful planning and delivery of their themed months and assemblies has been really impressive."
How we can help?
If you or someone you know if being bullied there are a range of ways we can help:
You can email us HelpMe@ketteringscienceacademy.org
You can talk to us or any member of staff
You can use our Anti-Bullying Ambassador post-box which is located in the library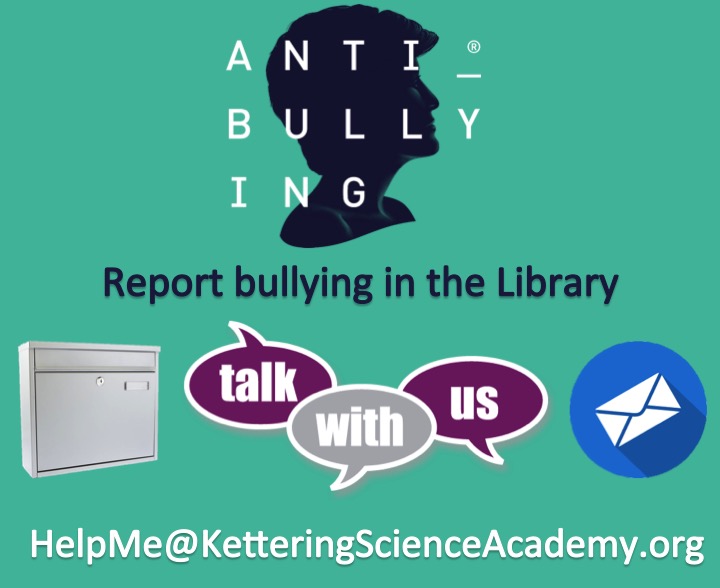 Anti-Bullying Ambassadors (Who we are?)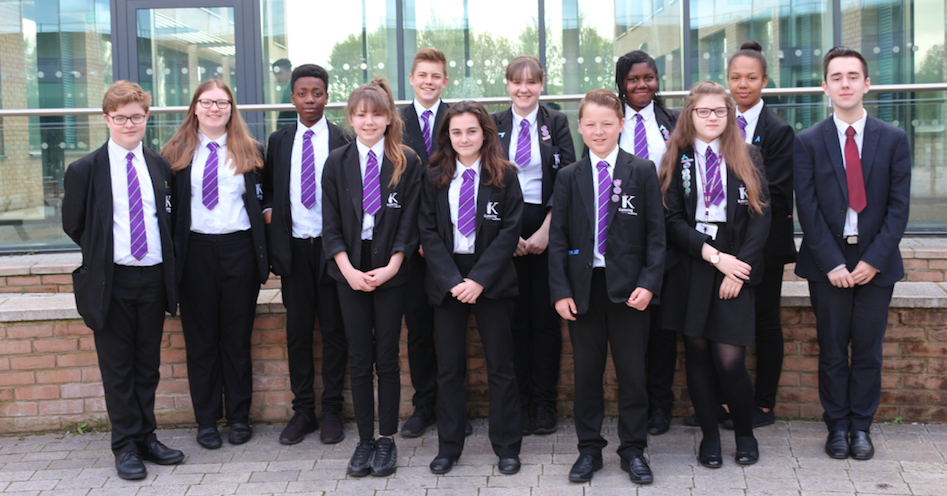 Upcoming activities for 2020-21
The calendar events for 2020-21 will be update as soon as information is available. The Anti-Bullying Charter for the year is on the attachment below.