Grab-a-Grade
The Grab-a-Grade initiative, launched last year at KSA by Assistant Principal Lisa Hawkins, focuses on helping students develop exam skills and knowledge to maximise their chances of gaining the highest grades possible.
During Grab-a-Grade week, students have specific days dedicated to each of the subjects they are studying. Students will focus on exam techniques along with subject knowledge throughout the week, working both in groups and independently to help drive outcomes.
This year Grab-a-Grade is running from Monday 12th November through to Friday 16th November for the creative subjects. Please view the timetable below for more information.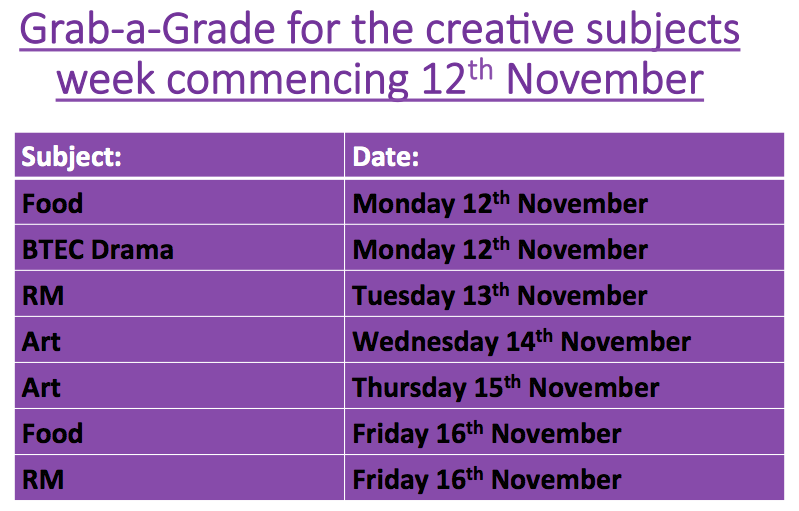 Read our Grab-a-Grade launch article here.