Parent Bulletin
Kettering Science Academy believes it is important to provide parents and carers with regular updates on what's going on in school.
The Academy issues a Parent Bulletin which includes important dates, events, sports fixtures and results, ePraise information and the latest news.
please click on the links below to view our Parent Bulletin.
Parent Bulletin
Volume 4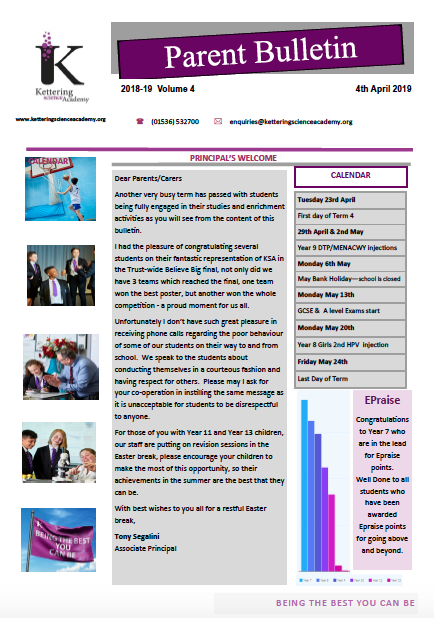 Parent Bulletin
Volume 2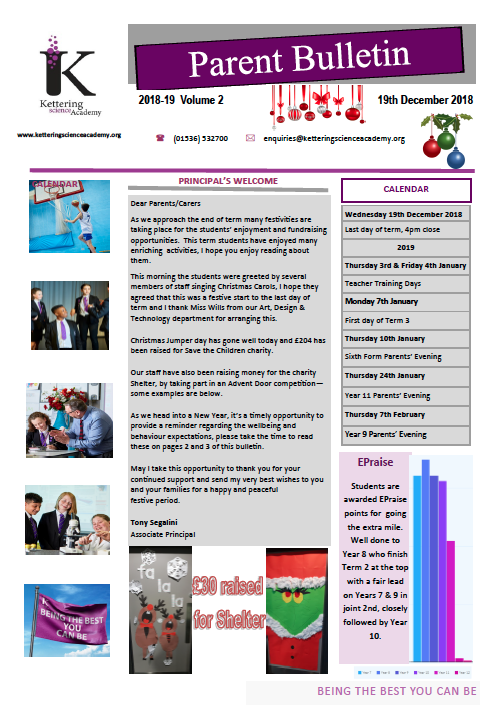 Northamptonshire
Safety Matters