Art & Industrial Design
ART WORK 2014:
KS3 students have been focusing on 'Still life and Objects' and looked at the work of Michael Craig-Martin and Pop Art artists to study colour, composition and shape. They have been practising observational drawing. Using their imaginations they been working on improving their painting techniques and created very interesting outcomes.
Year 7 looked at the traditional celebrations such as the Olympic Games, the Venice Carnivals and the Day of the Dead, producing really creative 3D work and masks.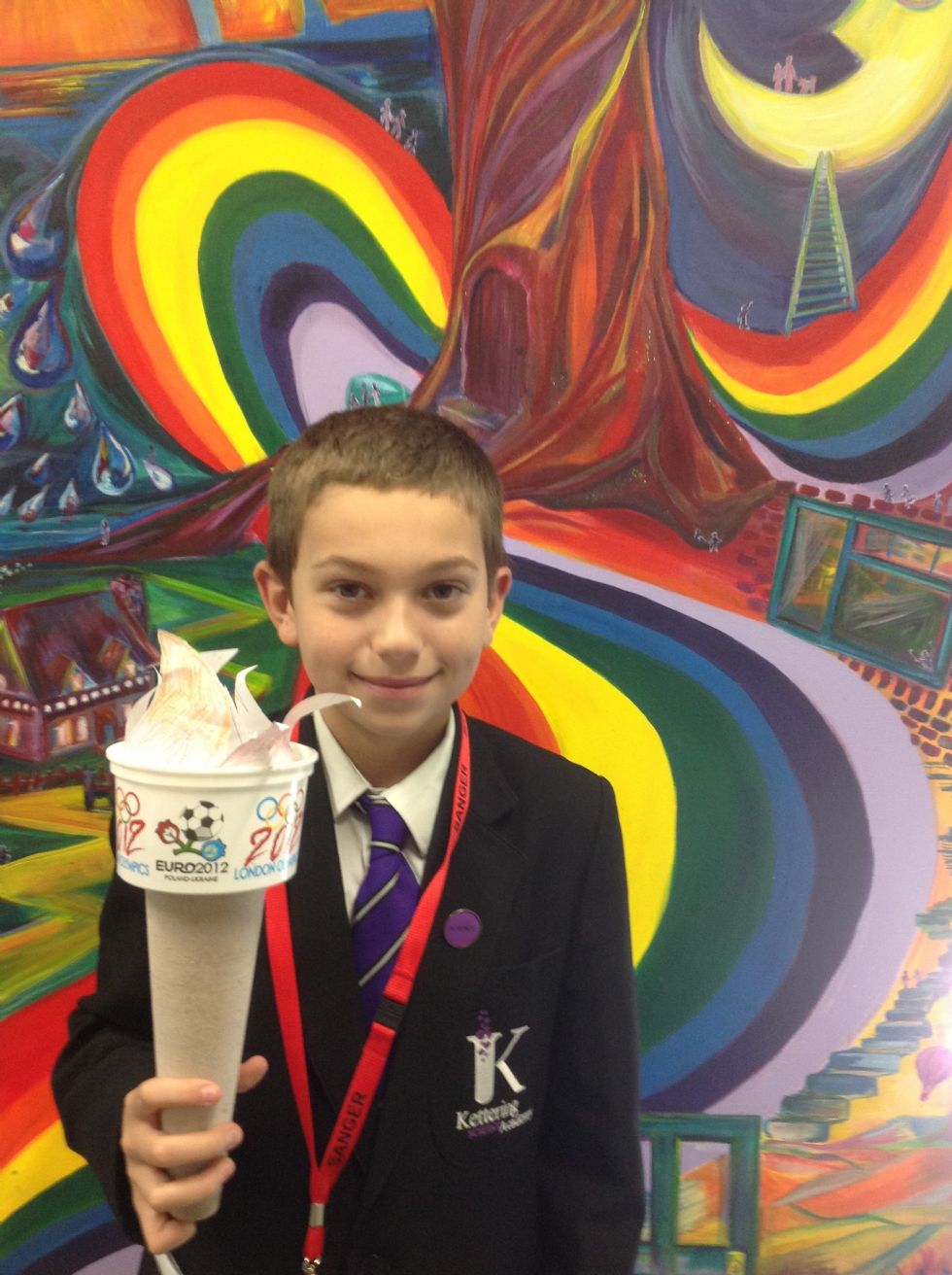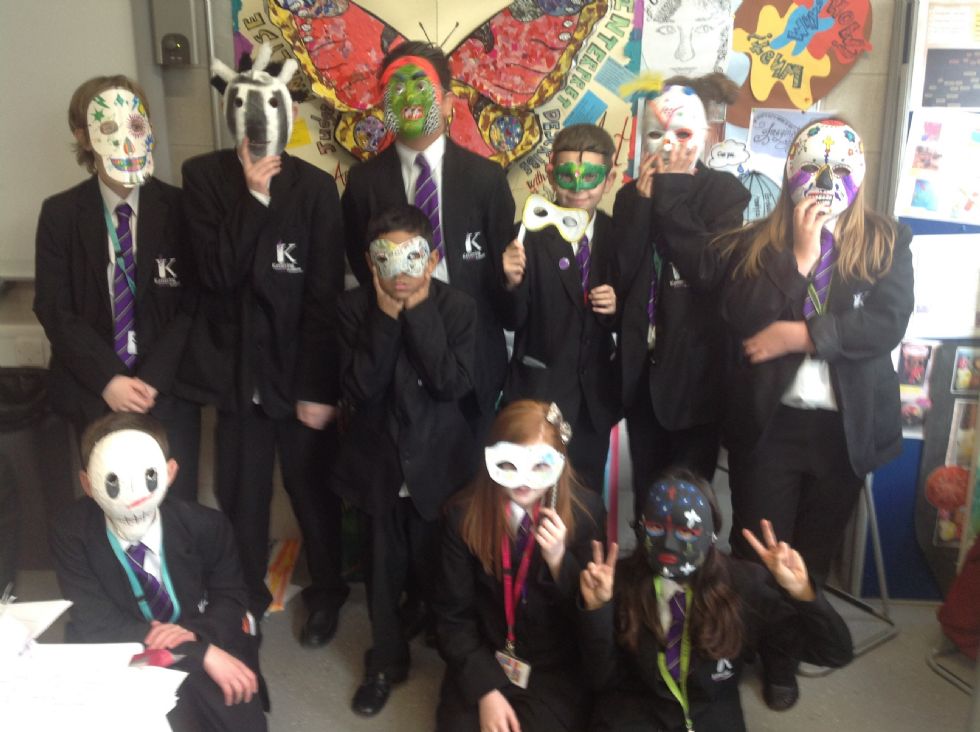 Literacy in Art
A group of year 7 students helped decorate our 'Literacy in Art' wall. An interactive display to understand the difference between 'Analyse, Judge, Interpret and Describe' was created by the students.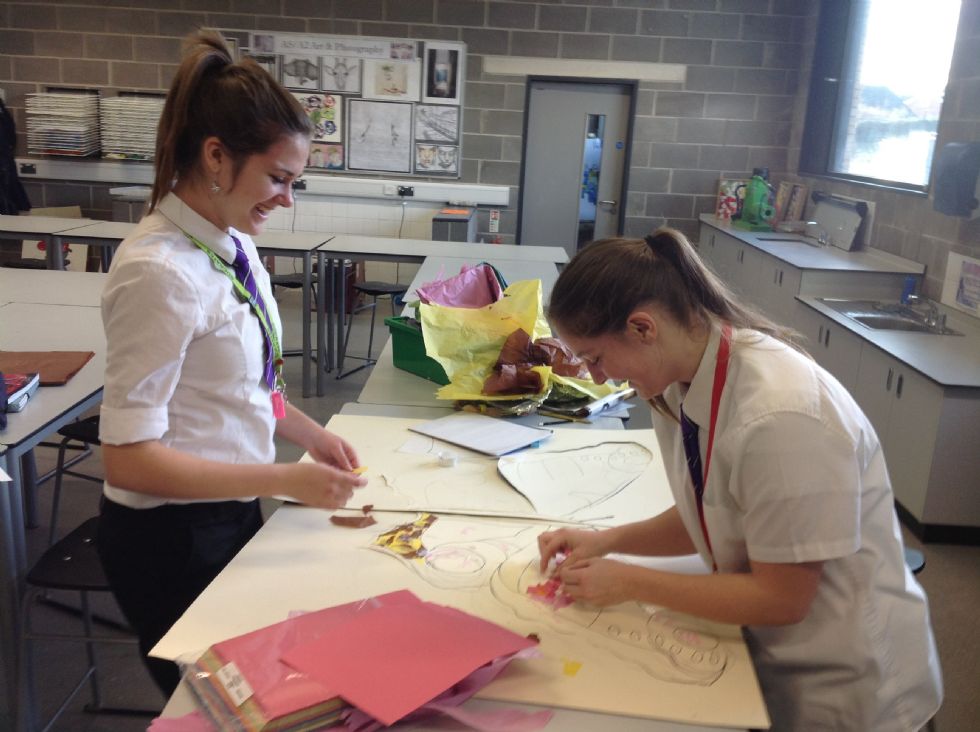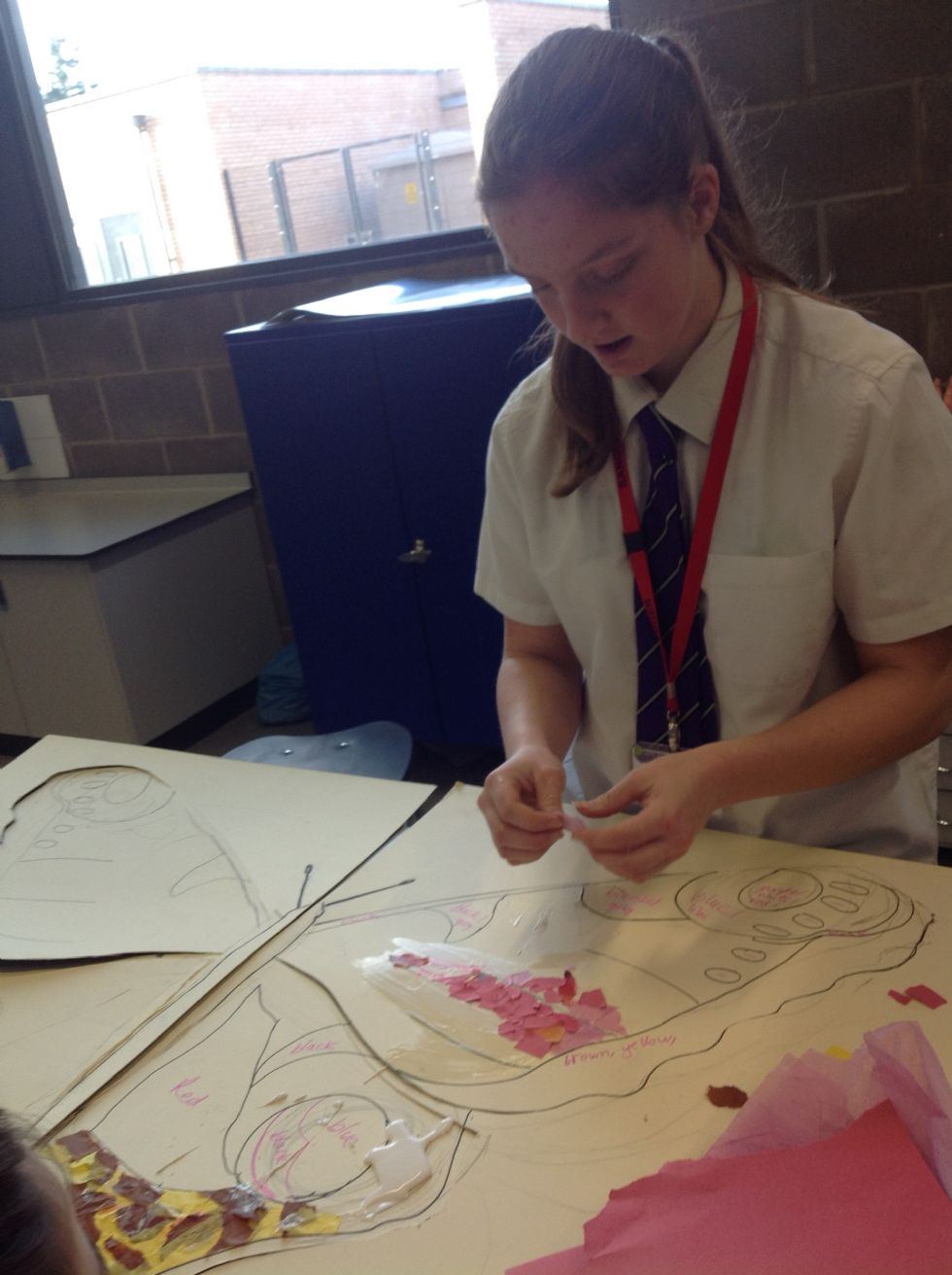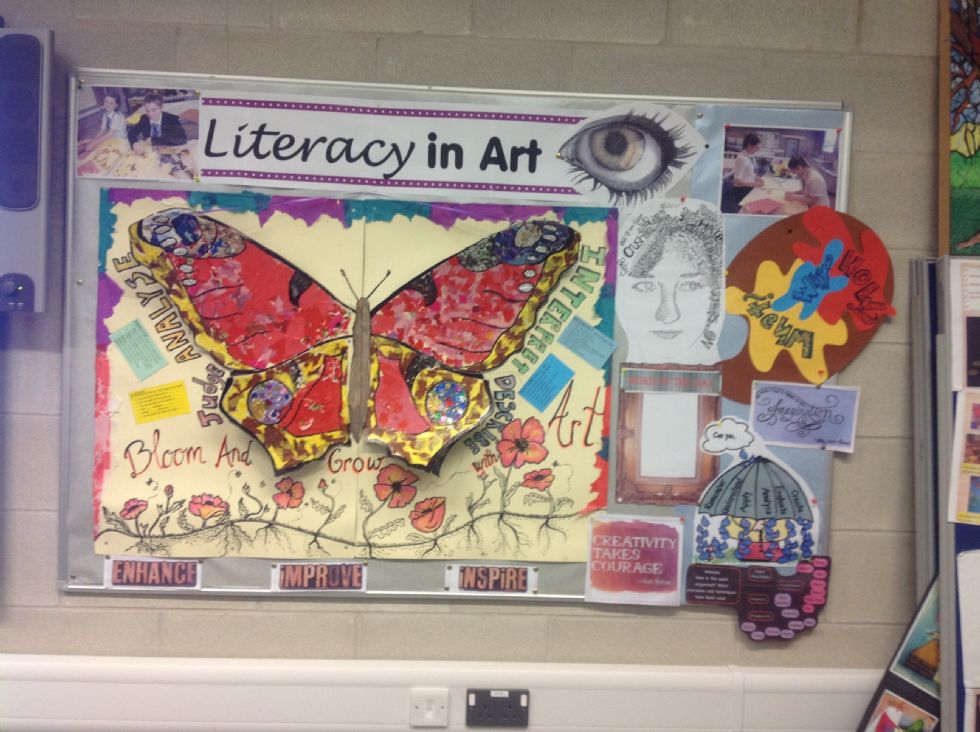 Year 8 Theme: 'Buildings'
Year 8 students looked at the topic 'Architecture' and the different buildings that each society has. Students worked in groups to create large murals. They researched and put together big collages using images and icons from different cultures and countries. Most of the students selected and shared personal experiences related to a trip, holiday place or visit. When the mural was complete, they presented in front of their class.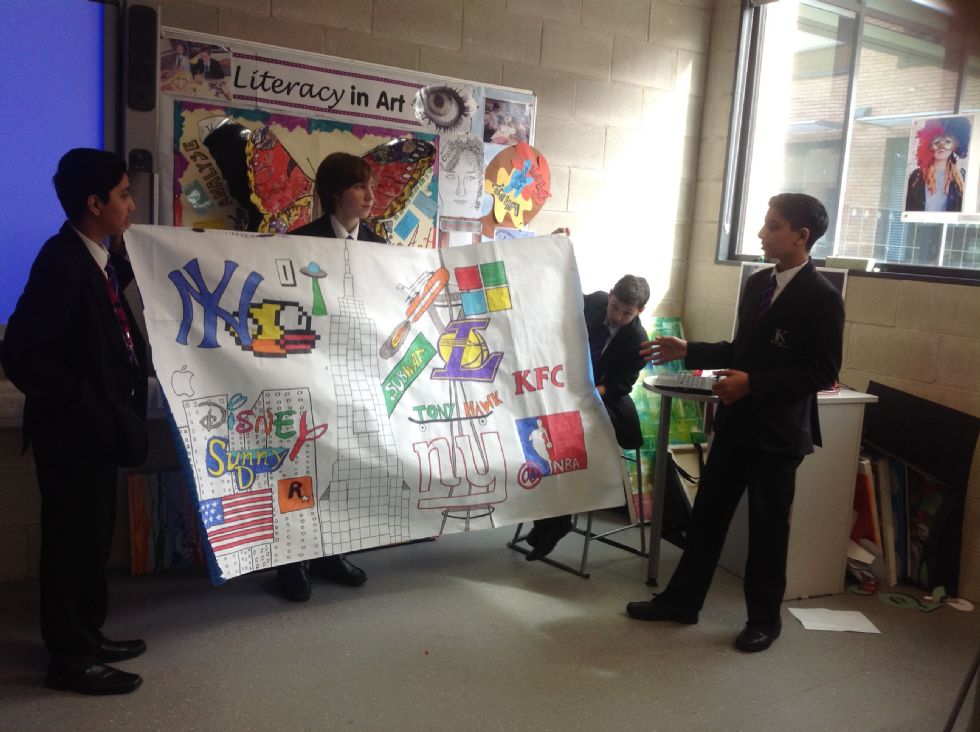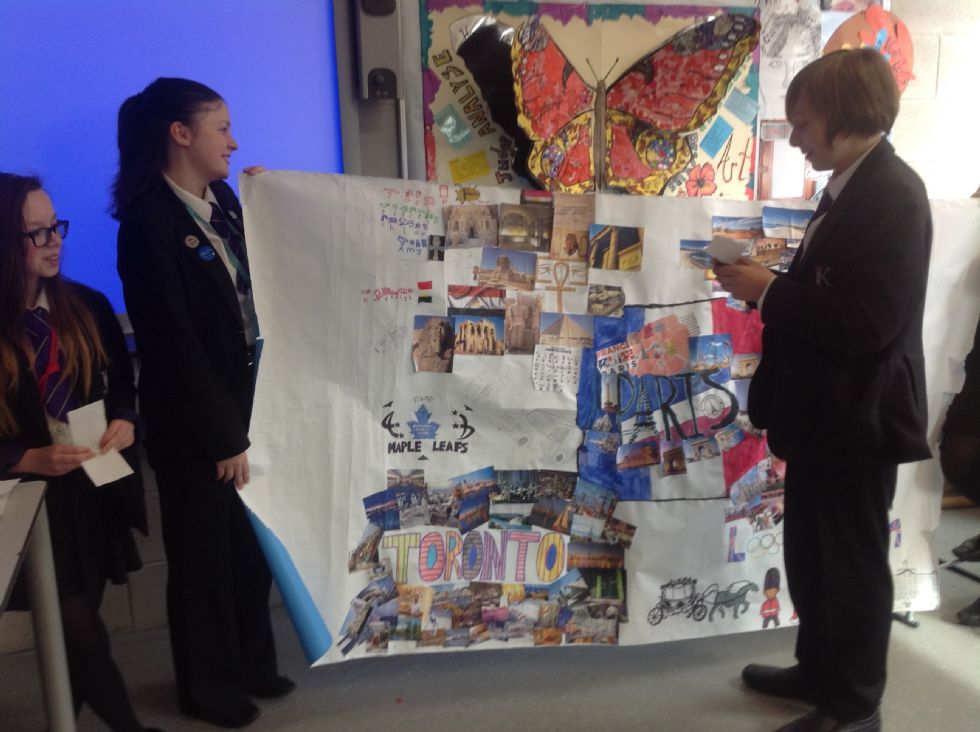 GCSE and GCE PHOTOGRAPHY & ART EXHIBITION June 2014
Students' work was exhibited in KSA's library and later on displayed near to the reception area.
Artist in Residence Visit – Daniel Kelly
The GCSE and A level students had the great opportunity to have the assistance of Daniel Kelly this year. Some students have included his work as inspirational artists and helped them to practise figurative style of drawing and painting. Mr Kelly also helped deliver a lesson about traditional drawing skills using charcoal and graphite.
| | | |
| --- | --- | --- |
| | | |
| | | |
| | | |
Some examples of textiles work: