World Book Day - Share a Story!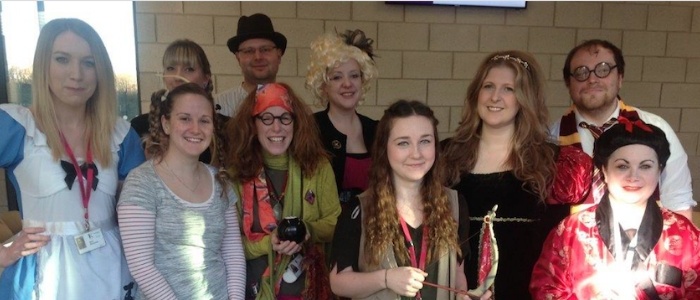 Key Stage 3 will take part in Share a Story on Thursday 2nd March as part of World Book Day.
Key Stage 3 will take part in Share a Story on Thursday 2nd March as part of World Book Day.
In an effort to encourage reading for pleasure, teachers will read a story to their students, from the Chaos Walking, young adult dystopian book series by Patrick Ness. A section of the book will be read out in every lesson so that students get to hear the complete story by the end of the day.
Head Librarian Mrs Heidi Economou said 'Students will get to hear parts of the story read to them by five teachers during the course of the day. The teachers will demonstrate the power of books using fluency and enthusiasm, which we hope will encourage students to read more.'
The stories are part of a trilogy of novels that follow two characters, Todd Hewitt and Viola Eade who encounter various moral issues and high stakes as the planet around them erupts into war. The stories are set in a world where all living creatures can hear each other's thoughts in a stream of images, words and sounds.
The series has been praised for the way it handles themes such as gender politics, redemption, the meaning of war and the unclear distinction between good and evil, all threaded through its complex, fast-paced narrative.
If students enjoy the books, the trilogy is available to borrow from the library.
Mrs Economou said 'during the day every student in the school will also receive a £1 World Book Day token* and have the opportunity to take part in a Tutor Time quiz and 'Where's Wally?' school search for a chance to win some prizes.'
Following on from the event, the library will hold a Book Week commencing Monday 20th March.
*Please note the Scholastic Bookclub Magazines will be distributed to form tutors, from which students may buy books. The £1 book tokens may be redeemed against any title costing £2.99 or more from this magazine or participating retailers including Waterstones, WHSmiths, Asda and Tesco. All monies should be in a named envelope and handed into library staff by 23rd March 2017.