SIXTH FORM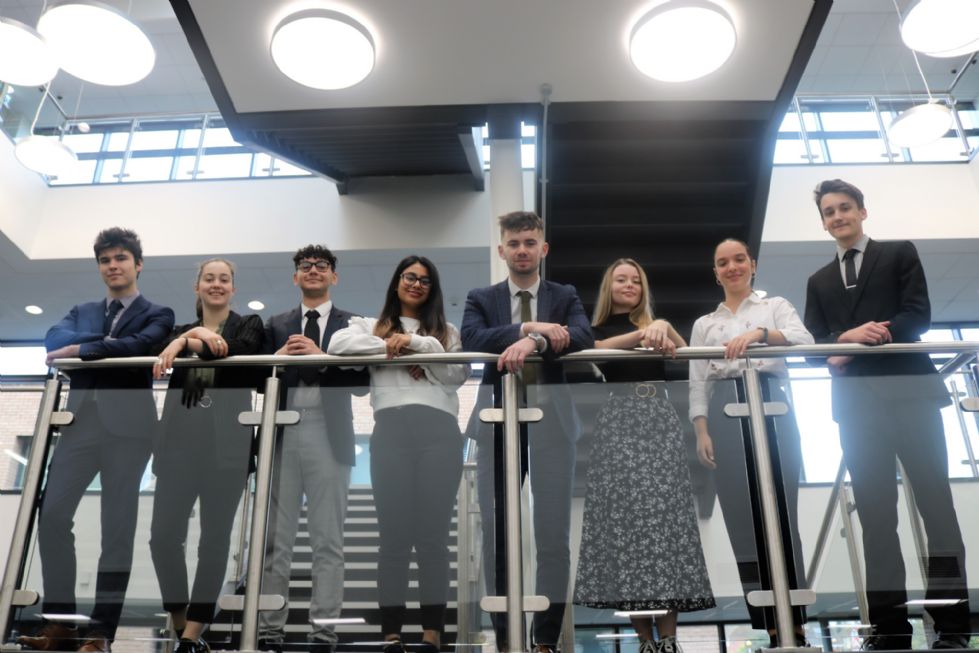 Sixth Form Open Evenings
Our sixth form open evening is being held on Tuesday 14th November 2023.
Click here to reserve your place at the event. https://forms.office.com/e/ZUm7TFTnTB
Applications are now open for September 2024.
We recommend that you attend our open evening on the 14th November. If you have any queries, please get in touch. sixthformksa@ketteringscienceacademy.org
---
Application Timeline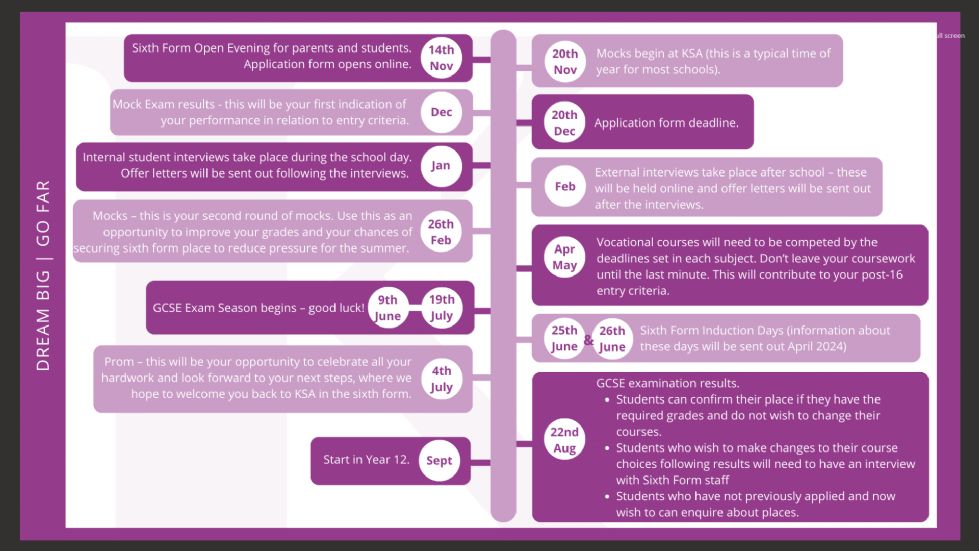 KSA Sixth Form
At Kettering Science Academy Sixth Form we believe that the student is at the heart of everything we do and every decision we make.
We firmly believe that our Sixth Form is the stepping stone to higher education and employment and, as such, we encourage in students the skills needed to be successful. To do this we believe in creating the conditions for achievement, actively promoting collaboration and developing the skills for leadership.
Kettering Science Academy has a proven track record of success with an ever-increasing number of students obtaining places at Britain's top universities. Achievement for every learner comes through hard work, and we believe in creating the conditions which enable every learner to be successful.
By creating a personalised timetable for every learner and a personalised pathway, we believe that we enable every Sixth Former to achieve the very best they can. This is the fourth year we are offering three separate pathways.
We are also able to offer the traditional pathway of A Level courses together with new vocational and applied single and double award courses in such subjects as business and sport. In the near future, we hope to offer some level 2 provision.
At KSA Sixth Form we offer opportunities to develop leadership skills and these range from head boy and girl positions and the Duke of Edinburgh Award, through to being leaders in learning and organising community and charity events. The skills learnt through an active enrichment programme will equip every learner for the world of work.
By taking on responsibility, the learners of today will become the leaders of tomorrow and at Kettering Science Academy Sixth Form we actively encourage responsible leadership.