Feel Good Friday-KSA Happiness Wall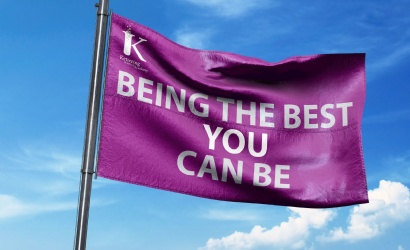 Last week we started 'Feel Good Friday' at KSA. As part of this event we will be creating a 'Happiness Wall'! Each week will have a different focus for example last week focused on staff recognising students work/effort/achievement throughout lock down so far. In future it might consist of photos recreating a piece of art or book cover or movie etc /virtual sing along / feel good playlists / as well as some more outstanding pieces of work etc, etc,
This aims to create a feel good factor and community feeling, which can only make us smile, stop and appreciate good things that are happening.
Friday 24th April 2020.
https://en-gb.padlet.com/mandadoherty1/9lifi1i2vrmlo15d
Friday 1st May 2020.
Our 'Extreme Reading' challenge produced some very interesting results! Use the link below to see just how extreme our KSA readers have been.
https://en-gb.padlet.com/mandadoherty1/ejhbm1jbzwvj68nn
Friday 15th May - VE Day Celebrations
Although as a country we did not celebrate VE Day the way we had perhaps intended, with full blown street parties, social gatherings and parades; regardless there was an overwhelming feeling of pulling together and recognising the sacrifices made by the war time generation. Vera Lynne's 'We'll Meet Again' certainly resonates with us today, which made it even more poignant.
At KSA we too wanted to we fully embraced VE Day and clearly the staff were 'In the Mood' to entertain you all. It may not come close to the Red Arrows fly by, or the Spitfire's flying past the White Cliffs of Dover or as stirring as listening to Winston Churchill's, but it certainly made us smile. Please enjoy this montage…
To see a gallery of photographs from the day please click here
Please see the effort members of our KSA Community went to when dancing to 'In the Mood' for VE Day.
Friday 15th May
Once again we wanted to celebrate the excellent work of our students
https://padlet.com/mandadoherty1/fco7xevj8kk1o9qz
Friday 22nd May
Please see our KSA Acts of Kindness – alongside some fantastic work from students.
https://padlet.com/mandadoherty1/Bookmarks
Friday 5th June
Environmental week pictures taken by students and staff in and outside of school. As ever we have showcase some of the excellent work our students are completing.
https://en-gb.padlet.com/mandadoherty1/ptk8aysuvieropf6
Friday 12th June
Made with classic art recreations and awesome work by students. Warning, this is highly entertaining!
https://en-gb.padlet.com/mandadoherty1/mtriz2pj4n7vorjl
Friday 19th June
A hugely PE focused Happiness Wall this week! Taking part in the 25 push-ups challenge to highlight PTSD a really good effort from staff and students. Also a massive well done for being awarded the School Games Recognition Certificate – this is really awesome and our students have been doing some amazing stuff.