LGBT History month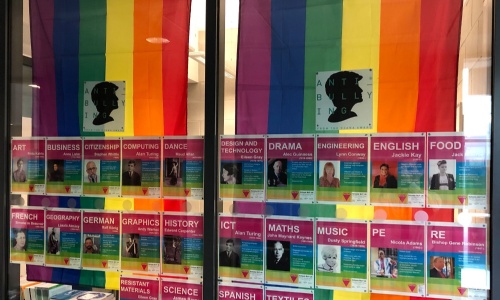 During the course of February, we celebrated LGBT History month at KSA.
The campaign was led by our Anti-Bullying Ambassadors once again after the success of their assembly on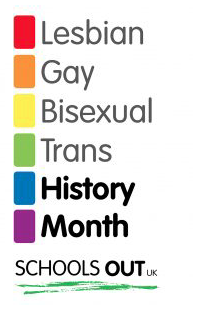 the subject last year.
The campaign was focused on visual displays in each wing, in addition to the permanent LGBT display in the library. These diplays were focused on famous people who indentify themselves as being LGBT and are associated with the subjects within the faculty. For instance Nicola Adams represented the PE department and indentifies as being bisexual.
There is also a LGBT timeline in the central and the librarians devoted one of their book shelf displays to LGBT History month and had over 20 LGBT books for students to choose from. You can also click here to view our KSA LGBT library reading list which is available on the library section of our website.
Don't forget that if you need to talk to someone or are worried about another student then there are a range of ways we can help:
- You can email us HelpMe@ketteringscienceacademy.org
- You can talk to us or any member of staff
- You can use our Anti-Bullying Ambassador post-box which is located in the library