KSA to hold World Book Night celebration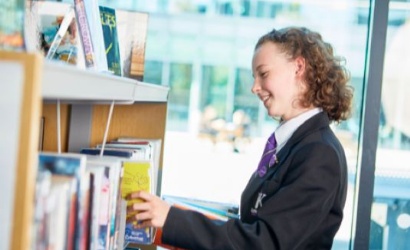 On Monday 13th May, KSA will celebrate World Book Night by hosting an after school event.
The national event celebrates reading and books, focusing on the difference reading makes to peoples lives. KSA library have organised an evening of book themed activities coupled with mocktails or hot chocolates (weather dependant).

The event is open to 25 students from across all year groups on a first come first serve basis.
During the day, 300 copies of 'Rosie Loves Jack' will also be handed out to students of which 90 will be handed out specifically to Year 11 students, who may be experiencing exam stress.
KSA Librarian Mrs Economou said: A recent study by the University of Sussex showed that reading when stressed can reduce the stress by 67% and in line with the World Book Night ethos we are trying to help tackle life's big challenges through the proven power of reading.
'The character in the book also has Down syndrome, so we are going to be working with SEN to produce activities that allow our students to experience some of the difficulties a person can experience with Downs.
'The purpose of the event is to promote reading for pleasure and highlight the difference that reading makes to people's lives.'
If you are interested in attending our World Book Night, please speak to librarian Mrs Economou.