KS3 Graduation – class of 2019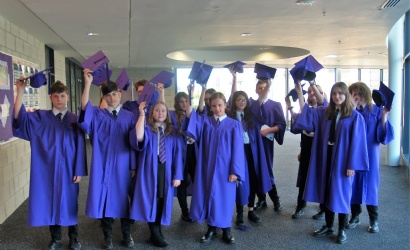 KSA hosted the KS3 graduation to celebrate the achievement of those students who had excellent attendance, behaviour and attitude and who were also making good progress.
More than 200 students from Years 7,8 and 9 received certificates and scrolls in recognition of their efforts. Three former students were invited to inspire them; Daniel Warren who is currently in his final year studying law at Bristol University, Charlotte Clubley who just achieved a first class degree in marine biology from Essex University and finally Sam Blackman who is in his first year at Harvard University in America.
The event left parents and staff feeling very proud and students feeling inspired and motivated to be successful.