Y7s develop ideas to combat hate crime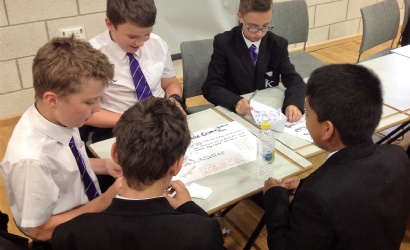 All of our Year 7 students took part in a hate crime day run by the police.
It started with discussion of what hate crime is. Teams of students were asked to come up with a hypothetical campaign to highlight the issue of hate crime within the community. Ideas ranged from Instagram group chats to support victims, poster campaigns, a board game, billboard campaigns and wrist bands.
Head of Year Fran Allan said: 'Feedback from the students was incredibly positive. They learnt lots about hate crime and came up with some great ways to try and raise awareness.'