Year 7 student competes in international choral competition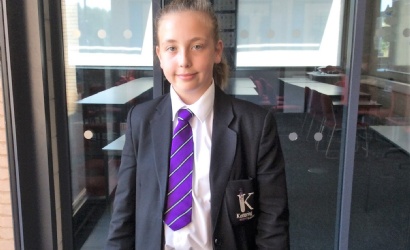 Well done to Year 7 student Leah Hall who was part of a choir that came second in a high profile choral competition in Wales.
The Masquerade choir competed at the Llangollen International Musical Eisteddfod and missed out at the top spot by the narrowest of margins.
Leah only joined the choir at Christmas and so the competition was just her third performance with them. She and the other choristers travelled to the venue and practised their two songs 'Like a Rainbow' and Delight and 'Disorder' before performing to the judges.
Leah said 'it was nerve-wracking waiting for the results, we came second and were gutted to lose by only 0.3 points. It was an amazing, unforgettable day and I especially liked meeting all the people who were so friendly.'
Leah has performed with the Salvation Army for three years and is looking forward to their anniversary concert in Kettering in September.