Teen queen student's charity success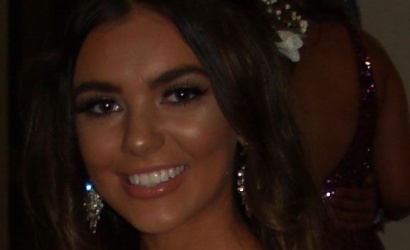 Well done to KSA student, Bethany Blissett, who has raised thousands of pounds for charity while taking part in beauty pageants.
Bethany, from Year 11, was recently crowned Miss Teen Northamptonshire Galaxy and will go through to the national competition next year with a chance of getting through to the world final in Florida. As part of the pageant scene she also raises money for charity and, so far has collected £12,000 for good causes.
Her most recent venture was a 'Glitz and Glamour' charity ball for 120 guests, including a meal, entertainment and raffle. Donations from local businesses meant that she raised £5,575 which will be split between two causes, one of which is to help a former KSA student and friend of Bethany's family.
Lee Blissett, who is not related to Bethany, was diagnosed with a rare cancer of the spine. After having his leg amputated and undergoing chemotherapy, half of the money raised will go towards having his house adapted for his needs.
Associate Principal Tony Segalini said: 'All of the school is so proud of Bethany for her charitable work benefits local and national causes. We wish her every success in the next round of the pageant and her forthcoming charity ventures, which include a garden fete and charity photo shoot. The fact she has managed all of this in conjunction with doing her GCSEs, is testament to her commitment and organisational skills.'