Mr Segalini promoted to Principal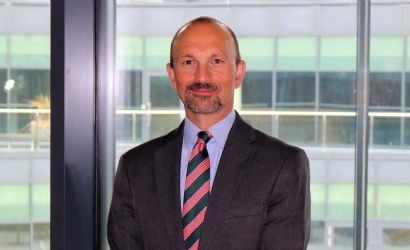 Congratulations to Mr Tony Segalini who has been promoted to Principal of Kettering Science Academy two years after taking the helm.
Mr Segalini became interim Associate Principal in 2017, a role which was ratified a year ago, and which meant that he had the support and mentorship of the Trust's secondary Executive Principal who supported in his day-to-day running of the school.
Now he has been made a full Principal and his years of experience, coupled with the role, mean that he continues to be highly ambitious for the school, its students and staff.
Tony said: 'I am delighted to have been made Principal as I have demonstrated that I and my staff have an unswerving commitment to take this school to a 'Good' Ofsted judgement and beyond. There have been many changes put into place during my tenure, which are yielding consistent results in terms of improving teaching, learning and assessment and I am very excited to lead the school, particularly with the development of our new accommodation, which will increase the breadth and quality of what we are able to offer our students, particularly in the Sixth Form.'
Mr Segalini and his team have been praised by Ofsted for having a 'clear, uncompromising vision about improving the quality of education' and inspectors said they 'encourage everyone to "be the best you can be" across all areas of school life.
Mr Segalini prides himself on being a hands-on Principal who leads from the front and has clear expectations of his staff and students. 'I had a former military career and decided to come into teaching as I know what a significant impact a good education can have on life chances and opportunities for young people. People are only in secondary education for a handful of years, so each one must count. That is where I get my drive and urgency from.'
Mr Segalini trained as a history specialist and has been a teacher for more than two decades. He has worked at both Corby Business Academy and Kettering Science Academy in senior leadership roles and says that the support of the Brooke Weston Trust, Executive Principal and Trust Principals has been invaluable.
'The Brooke Weston Trust has very clear vision and values for our young people and our belief at KSA, about being the best you can be, resonates strongly with those. The support of my colleagues, including especially Secondary Executive Principal Anne Hill, has been second to none. I have been encouraged and challenged in equal measure and so I am very clear on what my and my school's next steps are.
'Kettering Science Academy has never been in a better position. Last year we had our best ever GCSE and A Level results, and this year our A Levels improved still further. However, I am a firm believer that school is not just about academic results, it is about promoting all-round growth and knowledge and so we have a full range of after school clubs, CCF opportunities, trips and residentials to ensure that our students have the best possible access to a broad and balanced curriculum, plus exemplary pastoral care and behaviour expectations.
'I would like to thank my staff who have supported me, worked alongside me and shared in my vision to make Kettering Science Academy a remarkable place to work and learn. These first two years have already paid off in terms of results and outcomes, so I can't wait to see where we will be five years down the line.'