Y10 students attend World Skills Live show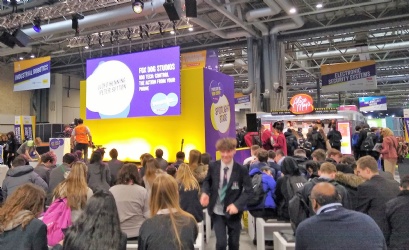 Around 150 of our Year 10 students visited World Skills Live UK at the NEC in Birmingham. The event is the biggest skills, apprenticeship and careers event in the UK.
Prior to the event students exhibited great maturity in organising themselves into groups and listening to instructions about the day. Many also downloaded the app to plan their day and ensure they visited stands and demonstrations of interest to them.
WSL UK had hundreds of exhibits from the UK's leading employers, FE colleges, universities and other training providers. Students were able to ask questions of experts and many were able to get 'hands on' experience of tasks connected to careers across a wide range of sectors. These included Health, Hospitality and Lifestyle, Digital, Business and Creative, Engineering and Technology and Construction and Infrastructure. Students and staff were struck by how vast and energetic the event was.
Student behaviour was exemplary throughout the day and all present were an absolute credit to KSA. The ten members of staff that attended were really pleased with and proud of our students. Student feedback was very positive and it was clear the vast majority of students were better informed about career opportunities in general and also about specific careers available to them.
To see more pictures click here.