KSA students take part in Creative Coding workshop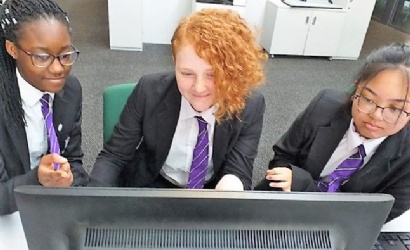 A group of 29 girls took part in a 'Creative Coding for Girls' workshop at Kettering Science Academy run by Mr Daniel Duncan and Mrs Jane Watson.
There are a range of career opportunities available in computer science and guest speaker, computer scientist, Lauren Watson, talked to the students about her own career journey. This really brought home to students the challenges and the career possibilities that the next decade will bring.
In the practical sessions students completed a range of programming challenges which included building their own general knowledge quiz in Python, coding graphical designs and even creating recursive functions. There was lots of enthusiastic feedback with many students saying how much they had enjoyed the workshop and that they would now like to study GCSE computer science.