Promoting period equality at KSA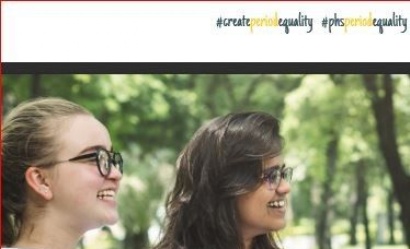 One in 10 young women are unable to afford period products, according to research from children's charity Plan International UK.
What's more, independent research has suggested that the inability to access period products can have a detrimental impact on learners' attendance and academic achievement.
PHS Group, in partnership with The Department for Education, has launched a scheme which will ensure free period products are available to students who need them. Find out more here.
The scheme will be launched from September at Kettering Science Academy as part of our commitment to student wellbeing. Librarian Heidi Economou has secured a donation of sanitary products to the value of over £1000 a year after trialling an in-house version of the Red Box Scheme. Lynne Nelson, BWT Public Health Nurse, explained how it will enable all learners to participate fully in education by making period products available when they are needed.
After a trial conducted in KSA library - 'Shelf Help – Wellbeing area' students explained they valued the discreetness of a self-service red box. With this in mind red boxes containing sanitary wear will be available for students to access at key points throughout the academy.
If you would like further information about this please contact Lynne Nelson by emailing lnelson@ketteringscienceacademy.org.