Meet KSA's new Librarian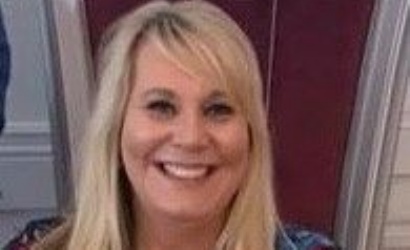 Tracey Frohawk, Kettering Science Academy's new librarian, is an experienced professional who is looking forward to her new role and says that encouraging reluctant readers is the key to success.
Tracey has worked at libraries in four county schools and colleges, is Chairperson of the East Midlands Youth Library Group and a former judge for the prestigious Carnegie/Greenaway Awards.
She has already developed online resources with recommended books and quizzes for KSA students in lockdown and she wants children 'to fall in love with reading.'
Tracey said: 'I want to try and engage the children as much from home at the moment so I want to do some Teams meetings so they can see and hear me. I am planning to drop into online English lessons and do a bit of reading and introduce myself. With students who are reluctant readers my strategy is to use picture books as the artwork is fantastic and there are so many aimed at older students, including the manga genre. It is also very powerful reading out loud to classes as some haven't had that experience. My job is not to force students to read, but encourage them fall back in love with something they did in primary school.
'I would generally use a verse novel as an engaging young adult's book as there is a lot of white space on the pages so it doesn't intimidate those who aren't keen or confident readers. I have many favourite strategies to engage students as well as favourite writers including Brian Conaghan, Sarah Crossan and David Almond, who are all award winning authors. Cressida Cowell, the children's laureate, said in her manifesto that all children should meet an author and that is something I am keen to promote once lockdown ends.
'As well as encouraging reluctant readers the library also caters for high ability students who may want research documents or who have special areas of interest. It is important that our students know that members of the school staff are readers as well, so perhaps we can promote some of their favourite books and authors as well.
'Former librarian Heidi has done a brilliant job and so I have large shoes to fill! Heidi has already made the library the heart of the school and I am looking forward to working with staff and students to take it onto the next stage as it is a wonderful, welcoming space, full of opportunity.'