Significant Improvements in Top A Level Grades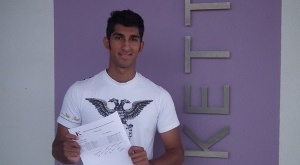 The number of A*-B grades achieved by A Level students at Academy has almost doubled in the last year.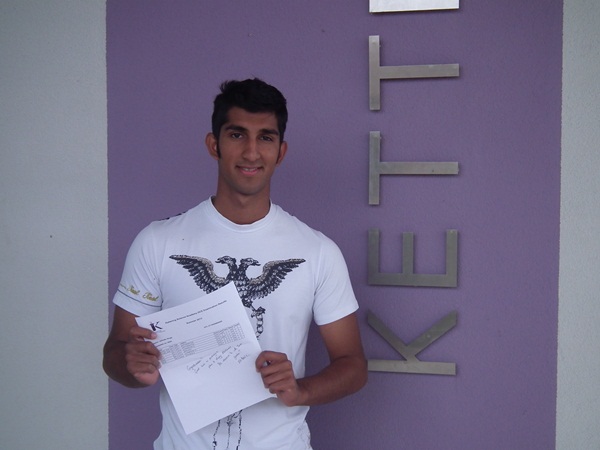 The number of A*-B grades achieved by A Level students at Academy has almost doubled in the last year.
This summer, 39% of the grades achieved by students were A*-B, with A* marks awarded in subjects including maths, further maths, chemistry, English and psychology.
The points score per student has increased this year at KSA so that on average, students have achieved almost a grade higher compared to last year. Boys' performance in particular has seen an improvement with an average rise of almost two grades.
Efforts to increase the number of students achieving top grades has seen students in years 12 and 13 being offered additional support and intervention over the course of the year. The Academy has also worked closely with outside organisations to enhance students' skills - for example, KSA has worked with the University of Warwick for the first time. Departments have also visited a number of Russell Group universities to develop students' skills and raise aspirations. For instance, top performing science students recently attended a workshop at the University of Cambridge.
KSA's Principal, Paul Davies, said: "We are really pleased with the A Level results, particularly the improvements in the highest grades. These results reflect the dedication, hard work, aspiration and commitment of the students and staff along with the continued support of our families. It is so pleasing to see our students successfully embarking on the next stage of their lives and going on to university, apprenticeships, employment and the armed forces. They have earned their success today."
Assistant Vice Principal for Sixth Form, Jane Watson, said: "We've had some outstanding results where students have exceeded their targets, allowing them to take up their first choice university places. Students are highly aspirational and are striving to get in to the best universities in the country."
Notable success stories include Christian Dobson who was awarded three A*s and two As in maths, further maths, English, physics and economics. Jatinder Singh is also celebrating after picking up an A* in chemistry and As in biology, maths and physics. He has an offer to study biomedical science at UCL - a subject that a number of other students have also opted for - but he is waiting to hear if he can secure a place on a medicine course.
Jatinder said: "I did better than I expected. I was expecting to get four As so the A* was a real surprise when I opened my results.
"I worked hard for these results and put in long days of revision. I have always wanted to do medicine so I'm hoping to get on a course either this year or next year."
Chloe Murphy was another top performer, achieving an A* in psychology, an A in media and a B in English.
Every single student has plans in place for next year, be it further education, employment or apprenticeships. Sunatthida Phatrio is going to university to study architecture, Todd Panton will be studying aerospace engineering, Aaron Bath has opted for chemical engineering and Head Boy Tom McCartin will be studying law.