Great GCSE Results For Our Year 11 Students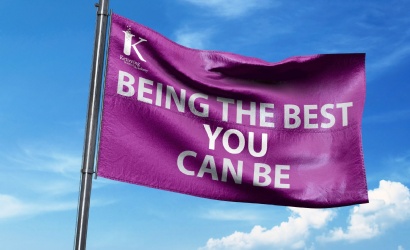 The main theatre was a hive of activity as students collected their GCSE results today.
KSA celebrated another good set of GCSE results today, many of the students will continue with A Levels in our 6th form while others with go on to further education or take up apprenticeships, once again showing that our students continue to be the best they can be.
Keeley gained 3 grade 9's and 2 grade 8's and will study Maths, further maths and business in our 6th form. Congratulations Keeley.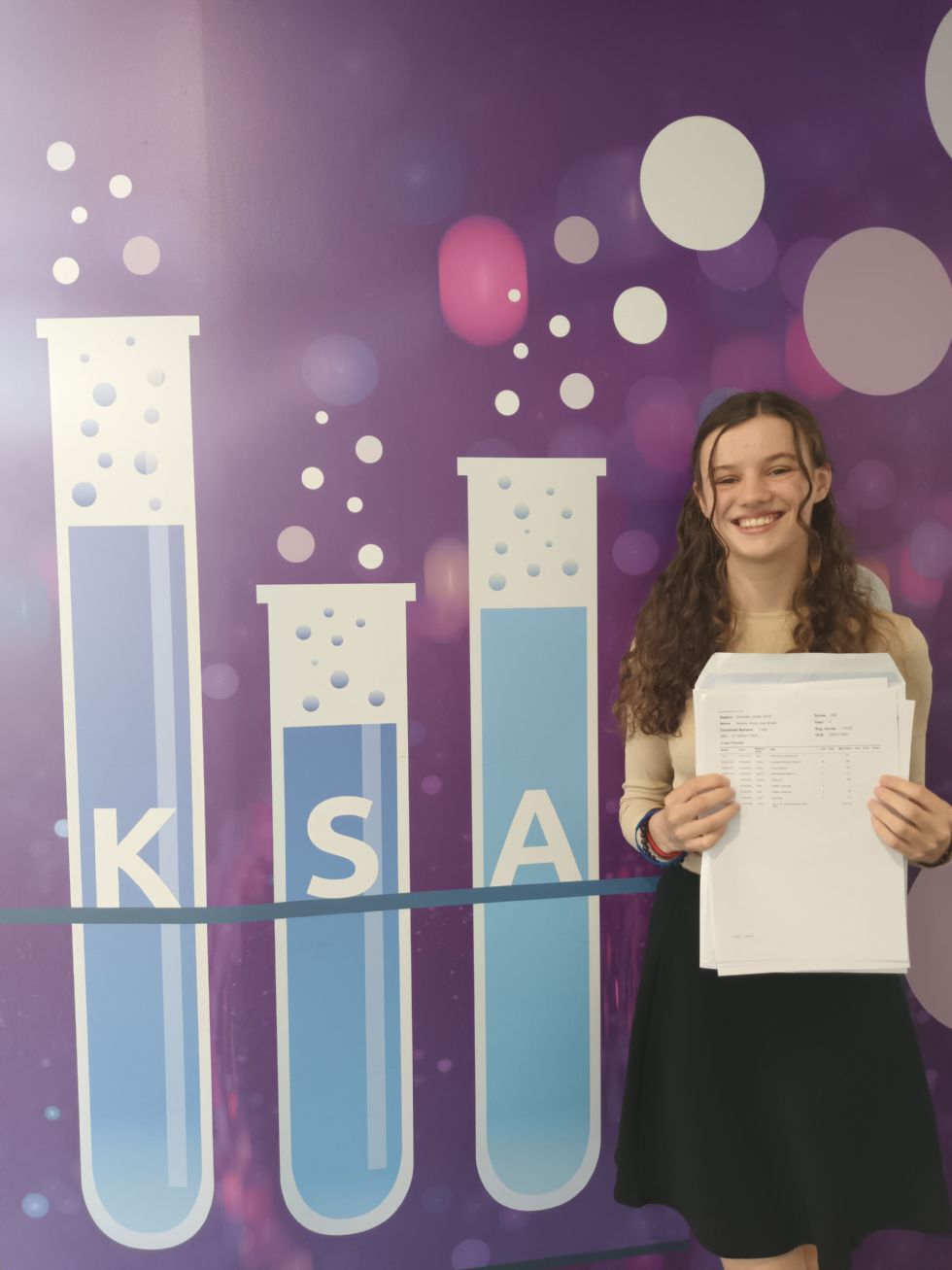 Nathan thinks he would like a career as an engineer, he has worked hard to gain a very good set of 9's 8's & 7's. He will also be continuing on into the 6th form studying Maths, Chemistry & Physics. Well done Nathan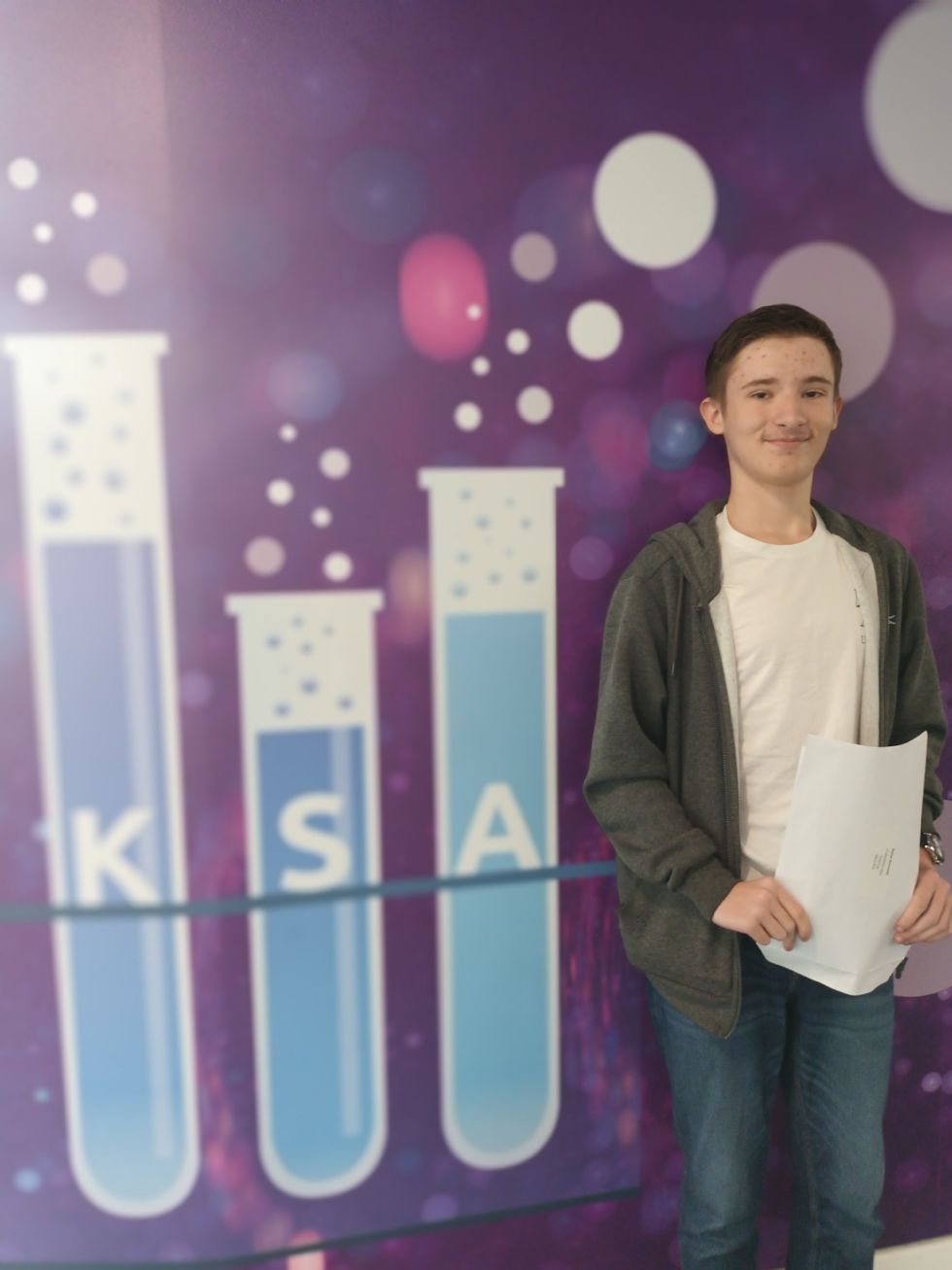 Tyler's hard work means he will also be studying sociology, history and computer science in the 6th form at KSA. Well done Tyler.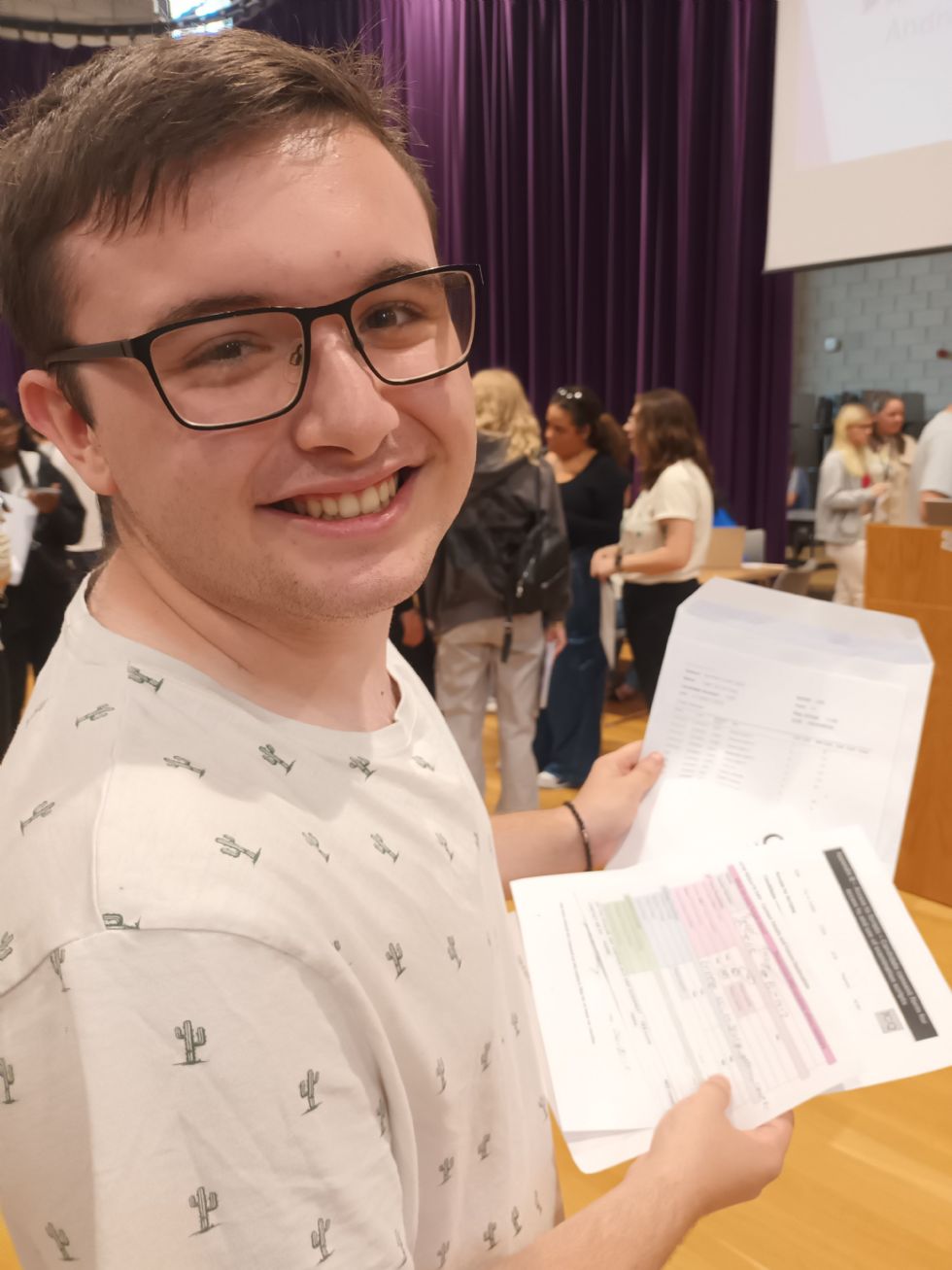 Lucy was delighted with her results, gaining good passes in every subject. She will be studying Health & Social Care at Tresham College. Well done Lucy.