KSA Facilities Available for Community Use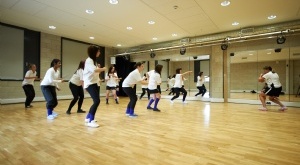 Local groups and sports clubs can take advantage of the state-of-the-art facilities on offer at KSA from February 24th, when the Academy will be available for community bookings.
The Academy boasts a Sports England compliant sports hall, 650-seat theatre, mirrored dance studio, drama studio with green-screen technology and outdoor pitches and courts for hockey, football and tennis.
In addition, other rooms are available to hire including the 100-seat lecture theatre, recording studios, classrooms and boardroom. The Academy has ample on-site parking, changing and showering facilities and offers competitive rates with discounts for group bookings.
Its facilities are available for community bookings during the following times:
Monday to Friday, 5pm to 10pm
Saturdays and Sundays, 9am to 5pm
School holidays for children's activities
For more information visit our Community Facilities page, call 01536 532707 or email swalker@ketteringscienceacademy.org.