Music Treat for Students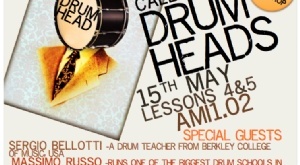 The sound of drums filled KSA as part of a special workshop this week.
The sound of drums filled KSA as part of a special workshop this week.
Students were treated to the musical talents of international drummers, Massimo Russo from Italy and Sergio Bellotti from the USA.
The drummers came to the Academy on Thursday, May 15th to entertain, and also provided students with musical help and advice on playing the drums.
Massimo Russo, who runs one of the biggest drum schools in Italy – The Wisdom Drum Shed, took to the floor first with a varied solo set.
Mr Russo started playing the drum kit with his hands, then halfway through introduced one stick and finished playing with two drum sticks for the finale.
Following his performance he asked the audience of 60 students if they had any questions for him about drumming.
One student asked about the names of all the instruments in a drum kit; which he explained was made up of all the percussion drums, like the Bass and Snare drums and the cymbals including the Top Hats and a smaller cymbal known as the Splash.
Another student asked how old he was when he started playing and why did he become a drummer?
Mr Russo replied: "I started when I was 15 years old. I had a dream for a lot of nights of playing some drums on a big stage with a white drum kit and I decided that is what I would be, a drummer."
During the session he got the students on their feet doing a rhythm and timing exercise through a step sequence whilst counting to the beat of the music.
A volunteer was asked for to have a go at timing on the drums and student, Ben Richards stepped forward first.
Two students who are drummers were invited to perform. Seth Haynes from Year 7 went first and Josh Lane, Year 8 followed.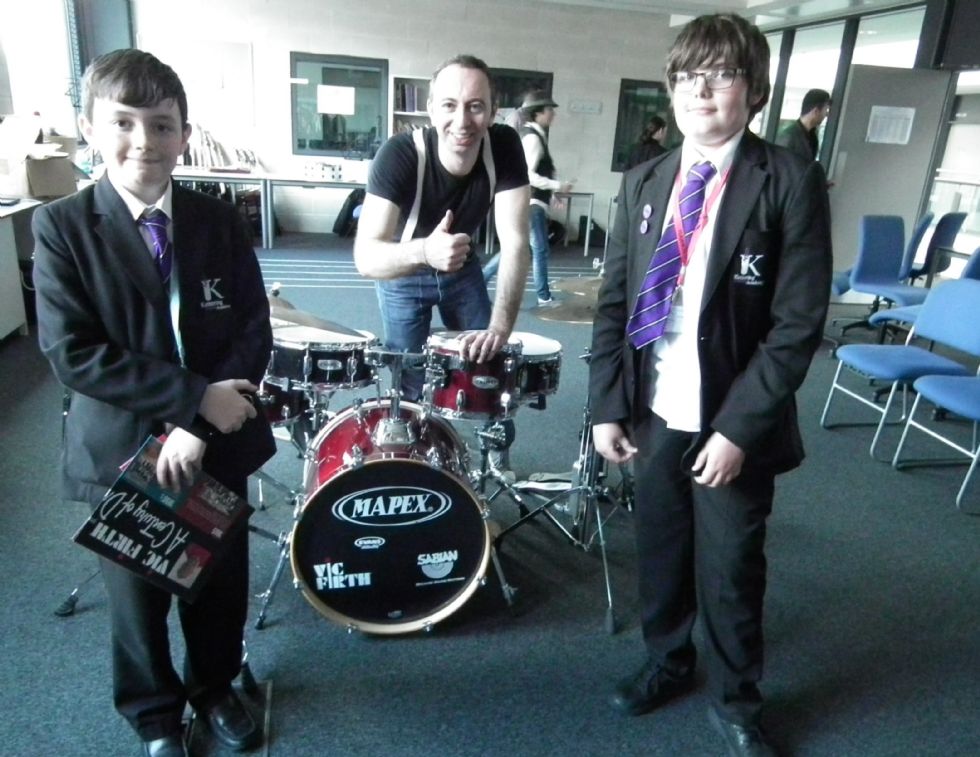 Head of Music at KSA, Ruth Maxwell said: "The sessions were very interactive, lively, and encouraged the children to think differently about the musical experiences they have had, and have in school.
"Both presenters had the students mesmerised, and performed in such a way that inspired many of the students, the afternoon session ended with a whole group rhythmic jam."
Mrs Maxwell added: "I am very proud of our students, and everyone who signed up, their behaviour and enthusiasm was fantastic. Overall an amazing experience."
The interactive music experience was brought to KSA by Glen Hallam and the ISM Music Academy.