Carnegie Shadowing Group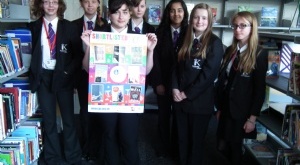 The Carnegie shadowing group at KSA have been reading through this year's shortlisted books.
The Carnegie shadowing group at KSA have been reading through this year's shortlisted books.
The eight students taking part in the shadowing scheme are currently making their way through reading and reviewing the books on the shortlist for this year's CILIP Carnegie Medal.
The prize is awarded on an annual basis to the writer of an outstanding book for children.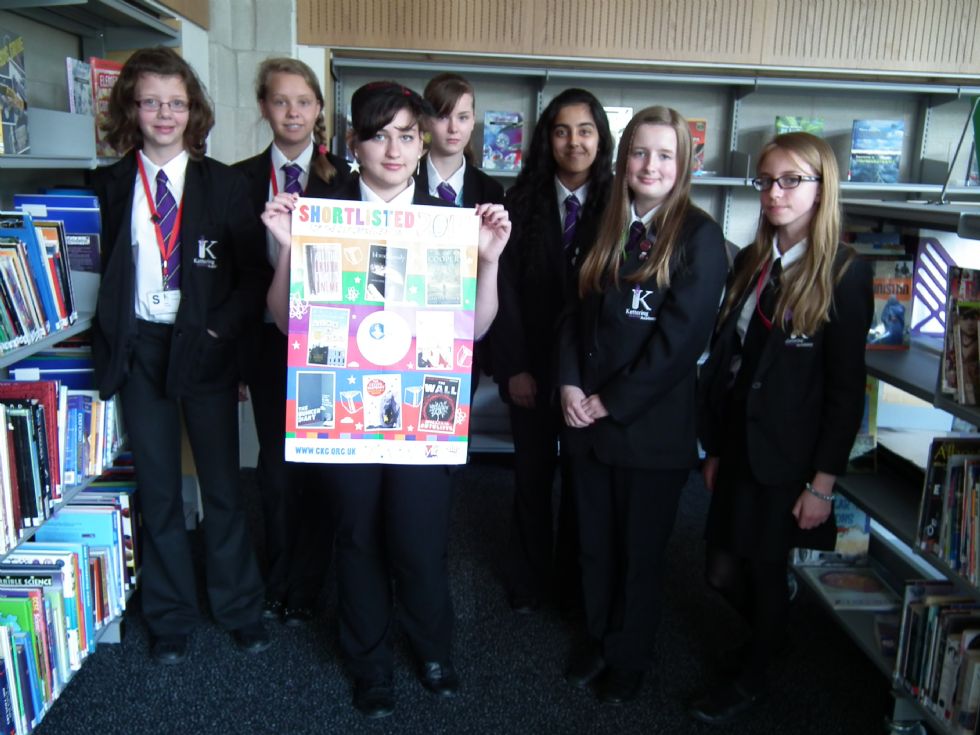 The group have been meeting each week to discuss the books. They will also be joining with neighbouring schools to share their opinions.
Librarian at the Academy, Mrs Heidi Economou said: "The students get a lot out of taking part in the shadowing group and by reading all the titles shortlisted the students expand their reading diet.
"It introduces them to different books and also with the discussing of the books as a group it helps their skills of putting forward their opinions and helps and encourages the development of their debating skills."
Mrs Economou added: "The Carnegie Medal is all about celebrating reading. The Kettering library is also one of the original free Carnegie lending libraries, which provides the local connection to the Carnegie Medal."
She added: "On Friday, 20th June the group will be going to Bishop Stopford School and will meet with other groups from schools in the area to discuss the books.
"Following this event they will be asked to decide, as a group, who they think should be the winner of the Carnegie Medal for this year."
As part of the shadowing, the students have to review the books not only on whether they think they are a good read, but also on their overall reading experience and the information retained afterwards.
They are also encouraged to comment on the plot, characters, and the writing style of the book.
The students taking part are: Fern Doughty, Jodie Carlisle, Isobel Glave (all Year 7), Ezri Mannion, (Year 8), and Denisa Damian, Isadora Rothwell, Preet Basra, Ezri Mannion, and Sophie Neely (all Year 9).
The shadowing groups' opinions are taken into consideration by the judges from CILIP (The Chartered Institute of Library and Information Professionals).
The books that have been shortlisted for 2014 are:
All the Truth that's In Me – Julie Berry
Blood Family – Anne Fine
Ghost Hawk - Susan Cooper
Liar and Spy – Rebecca Stead
Roof Toppers – Katherine Rundell
The Bunker Diary – Kevin Brooks
The Child's Elephant – Rachel Campbell – Johnston
The Wall – William Sutcliffe
The prize was established in 1936, in the memory of Scottish-born philanthropist, Andrew Carnegie, who had a passion for encouraging reading. The winner of the medal is announced on Monday, 23rd June.