Master Chef Class in French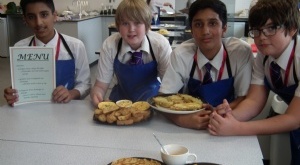 Year 8 Students took part in a Master Chef Class with a diffference.
Year 8 Students took part in a Master Chef Class with a difference.
Six teams of Year 8 students designed their three course menus and cooked up some culinary delights for staff and fellow pupils to try, earlier today, Friday, 11th July.
The twist in the Master Class style lesson was all the students had written their menus out in French and had written all their instructions for creating the dishes also in French.
Language teacher, Anne Reeve-Mavrommatis said: "All the students chose their three course menus and they were asked to explain as they were cooking what they were doing in French along the lines of Master Chef.
"They have researched their menus according to school department themes for example Italian food for HUBS and Fire and Ice for Science . They then translated their recipes, reduced them, and put them in the imperative and future tenses. "
She added: "In their teams they were filmed while they were cooking and interviewed in French about what they are doing as they were preparing the food."
The groups' menus were then tasted and judged by the staff, whilst the students introduced their menus to them in French.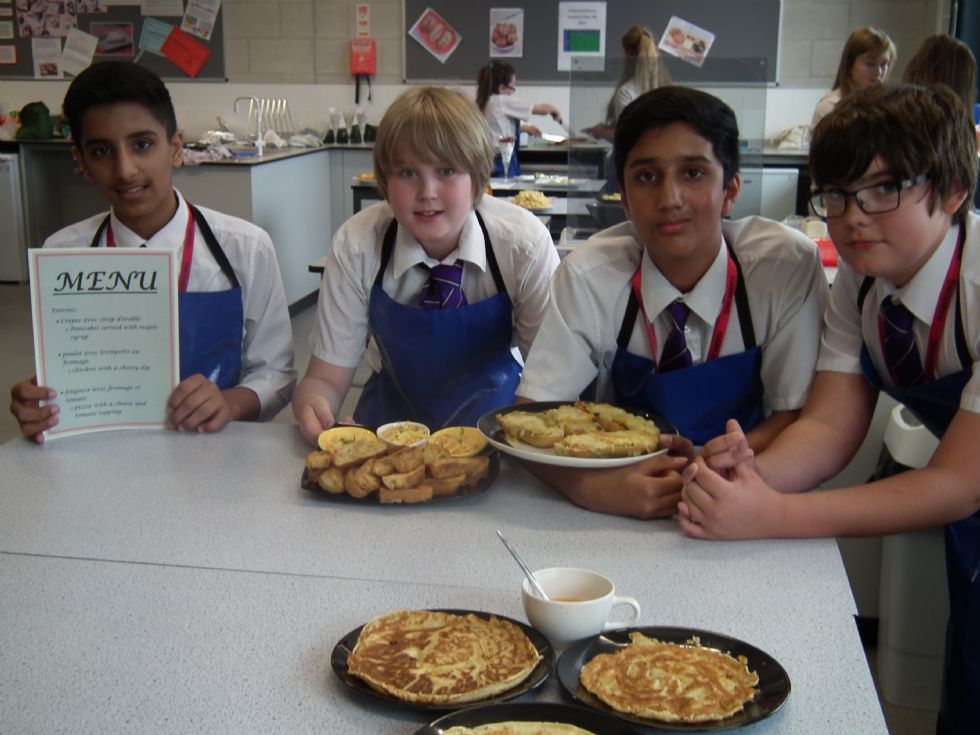 The Year 8 students who took part in the Master Chef event were: Elise Allen, Mariam Azhar, Harrison Brice, Aston Buckby, Kayleigh Driscoll, Mykayla Durkan, Luke Hansen, Amarjot Hayer, Samuel Houghton, Amy Kirby, Joshua Lane, Kirstyn Linning, Emily Osborne, Chanice Panter , Joshua Pegler, Lydia Shepherd, Callum Stafford, Morgan Sutton , Ishan Tailor, Aaron Wallis, Evelyn Warren, Chloe Whysall and Cameron Williams-Ferguson.
Staff members at the event commented on the professional presentation of the dishes and the taste of the individual dishes created.