UCAS Fair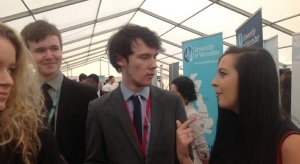 Year 13 students attended a recent UCAS event, and Chloe Cotton provides us with her account of the day.
Year 13 students attended a recent UCAS event, and Chloe Cotton provides us with her account of the day.

University, a prospect of many students' futures and the pathway that will lead them in to a specific career for the rest of their lives.
The opportunities on offer with all of the different courses are endless, and conventions like UCAS fairs showcase all of them amazingly well.
The Year 13 students were given the opportunity to go to a convention at Bedford University where they could see what was on offer to them.
There were over a hundred different university stalls on the campus and dependent on your preference there was plenty for everyone to look at.
The opportunity that was given to the Year 13 students that went on the trip was a great one; students that had never considered the prospect of university were given the chance to browse the different courses on offer and talk to the representatives from the universities to see whether it would be an option for their future.
The stalls were set out in a way that was easy to navigate around, and alphabetically so that if there was a little confusion, you could easily find your way around.
There were also talks around the university's campus on aspects that students may not have known that much about, for example 'Student Life', 'Student finance' and 'Opportunities with a law degree'. The talks seemed to be a great help as not only were they interesting but were given by people who specialised in that subject area so knew exactly what they were talking about.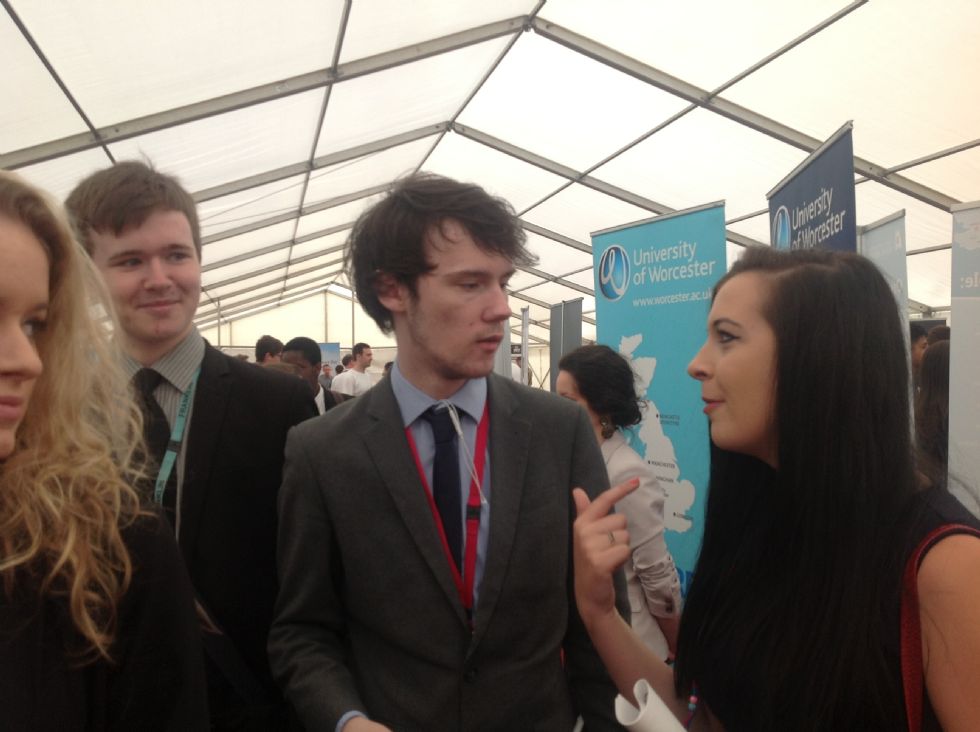 The convention was also a great day out for students who already had their mind set on university, and which career pathway they wanted to take.
Rasa Ronkaityte, who wants to study Law, said, "It was super helpful to have all of the universities at one event as it saved a lot of money not having to travel. I picked up prospectuses as well as asked questions which has allowed me to narrow down the universities I would like to visit. The fair has made me determined to aim higher, no matter how competitive my chosen area of study is."
Overall the convention was great, and it's fantastic to see how many people have been inspired and motivated to work hard, in order to make their way in to the university and career they are now aspiring to get into.

Written by Year 13 student, Chloe Cotton.