Playwright's Workshop Inspires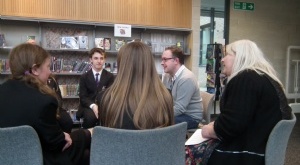 A visiting playwright led an inspiring workshop for KSA students, last Thursday, 13th November.
A visiting playwright led an inspiring workshop for KSA students, last Thursday, 13th November.
Playwright, Christopher William Hill spent two hours at the Academy last week as he started to work with a group of students on helping them to come up with ideas for their own play scripts.
Year 7 to 11 students at KSA are working in a group with English teacher, Mrs Susan Connor to create 30 minute scripts to enter into a play writing competition next year.
This first workshop for the budding young writers was to help them to start establishing character ideas for their plays and to come up with interesting character relationships.
Mr Hill was encouraging the students to think of how characters can be developed and asked them to take items out of their bags and see how those items can define a person's character.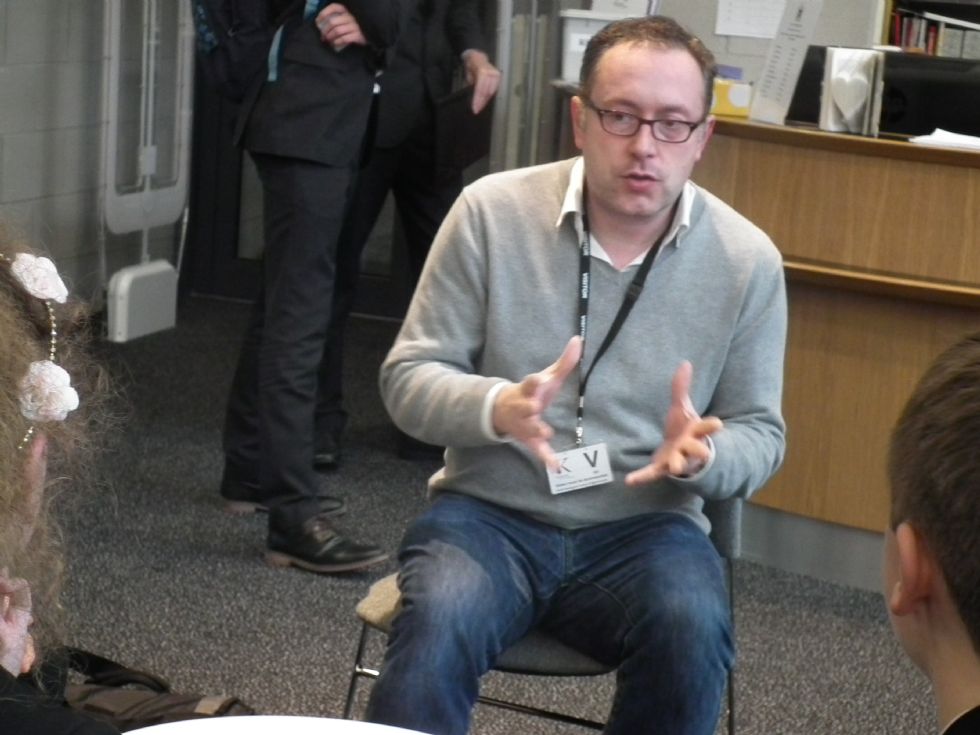 Ideas were shared later in the workshop to look at ways to introduce a second character to a script and to start to thinking about how they could interact with one another to create an interesting storyline for a play.
Mrs Connor said: "The students are writing their own 30 minutes play and they will be submitting them into a competition next April. Asking these students to produce their own scripts is really stretching them and is a real challenge but working together they can dare to dream to do it and they can go for it."
At end the workshop Mr Hill spoke about creating interest through the characters with dialogue and for the students to think about how they would speak to each other and think of character A as an antagonist and character B as the protagonist.
He set the students a challenge to write a short script before his return visit and he said next time they would do some read-throughs of the scripts and ideas.
Mr Hill after the Workshop Said: "The aim of this workshop was looking at ways to get them tuned into telling a story and look at taking risks and keep trying to push themselves, look at structuring and experimenting."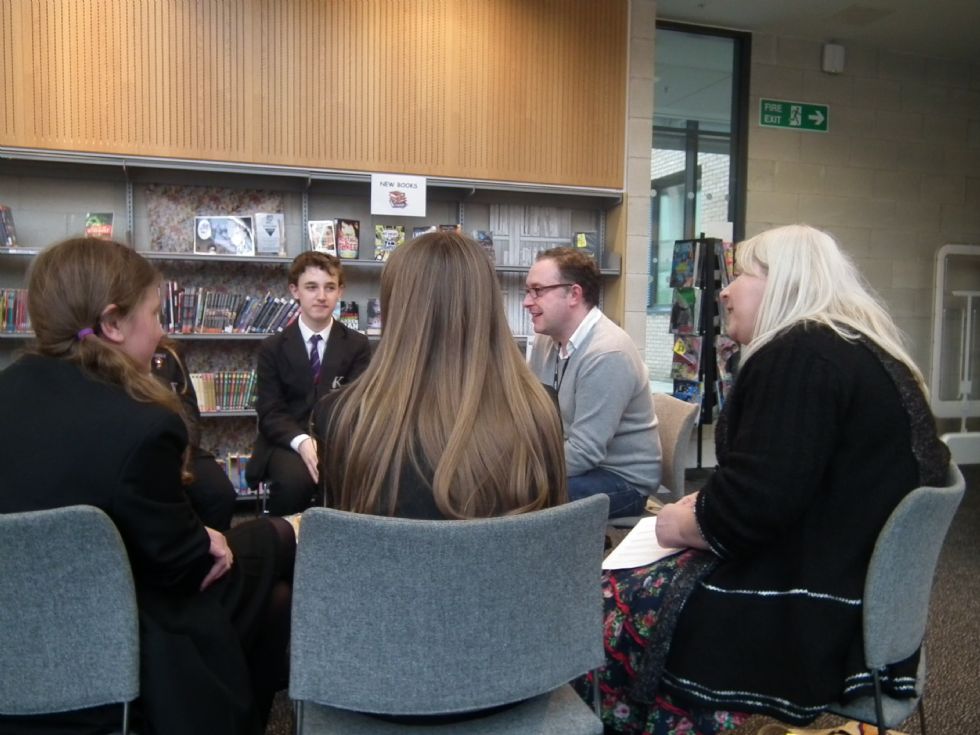 Mr Hill has written several plays that have been performed in various UK theatres and is currently been commissoned to Hampstead Theatre and the Plymouth Theatre Royal. He has also written plays for BBC Radio 4 and his play Killing Maestros (original play starring Bill Nighty in 2003) won the BAFTA for Best Radio Play.






The student's scripts are being created for a New Views Play writing competition which the school is taking part in. It is a national program in which encourages students to write a 30 minute script and submit it to the National Theatre. If they win, their play will be performed by professional actors in a professional theatre.