A Life Is Saved By Sixth Former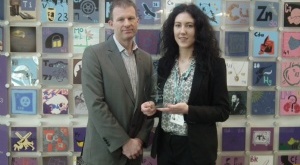 The quick reactions of one of our Sixth Form students at Kettering Science Academy helped save the life of a man playing football at the school.


The quick reactions of one of our Sixth Form students at Kettering Science Academy helped save the life of a man playing football at the school.
KSA Student, Rasa Ronkaityte, who also works in the evenings as part of the Academy's Community Lettings Team, put her first aider knowledge into action and saved the life of Wayne Southern, who was using the community facilities at KSA on Monday evening, 2nd February.
Mr Southern and his colleagues from 1st Reaction Security Limited were playing football in the sports hall, when he collapsed after suffering from a sudden cardiac arrest and the alarm was raised.
Rasa, 17 was one of the first on the scene and after carrying out the initial checks of his pulse and airways she started to perform emergency CPR on Mr Southern, as he lay unconscious in the Academy's sports hall.
Rasa, who was first aid trained last year, wasted no time in helping him and the paramedics, who were on the scene within 20 minutes, praised her fast response that had ultimately saved Mr Southern's life.
Rasa said: "I still cannot believe it all happened on that Monday. I just knew at the time I had to help him. I was thinking about his family and keeping him alive for them. It was emotional, I was crying but I kept the chest compressions and mouth to mouth going, until he regained consciousness."
Manager of KSA's Community Lettings, Alex Riches, who also took over from Rasa doing the CPR said: "The paramedics praised Rasa's quick response and said she had saved Mr Southern's life. Rasa was definitely the hero of the hour with her speedy reactions to the situation."
Mr Riches added: "Before the end of our shift we had a call updating us on Mr Southern's condition and he was conscious and speaking with doctors."
Following her heroics, Mr Southern's family emailed Rasa and Mr Southern has since made a visit to the school to thank her in person.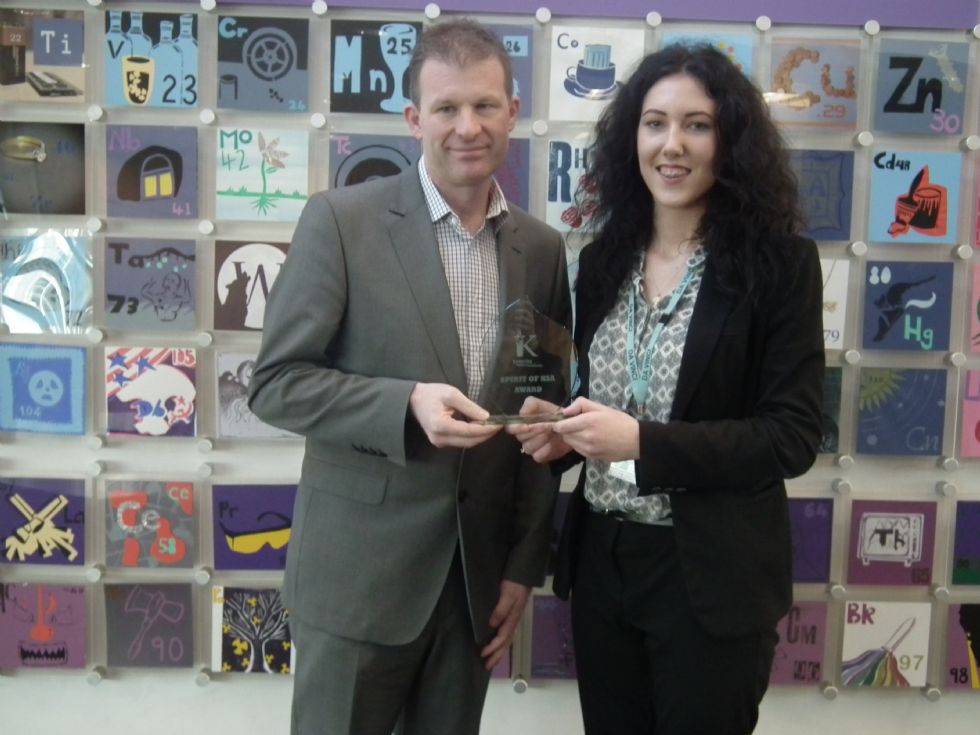 Managing Director of 1st Security, Wayne Southern said: "I really wanted to thank her face to face for doing what she did for me. It was fantastic she acted so fast and at such a young age. It is all down to Rasa that I survived and I am here today."
Mr Southern has now sponsored the charity Hand on Heart, through his security firm, to provide a defibrillator for the Academy. The charity's gold package that comes with the life saving device will include essential training for members of staff and students.
KSA have also acknowledged Rasa's lifesaving deed further by presenting her with the Spirit of KSA award.
Mr Davies, Principal, said: "We are all delighted to hear that Mr Southern is making a good recovery. I am continually amazed by the actions of students at KSA. Rasa's quick thinking and bravery is truly remarkable and we are all very proud of her at KSA. She is a credit to the academy and her parents."
The Academy has recently put Rasa forward for a St John Ambulance Award to provide further recognition of her life saving actions.