Library Romance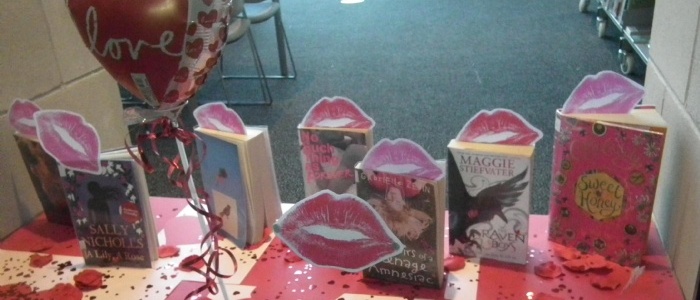 Love is in the air in the Secondary Phase library.


Love is in the air in the Secondary Phase library.
Some of the Academy's Student Librarians have been working on window displays in the library designed to promote the various romance books available and a love message literacy window has also been created to coincide with Valentine's Day on 14th February.
Head librarian at the Secondary Phase, Mrs Heidi Economou said: "The student librarians have been working together in CAPs time to create the romance genre windows, which is within their remit as librarians. As part of their role they are required to actively promote various genres of reading material available to students and the theme of romance was chosen as Valentine's Day is coming up later this month."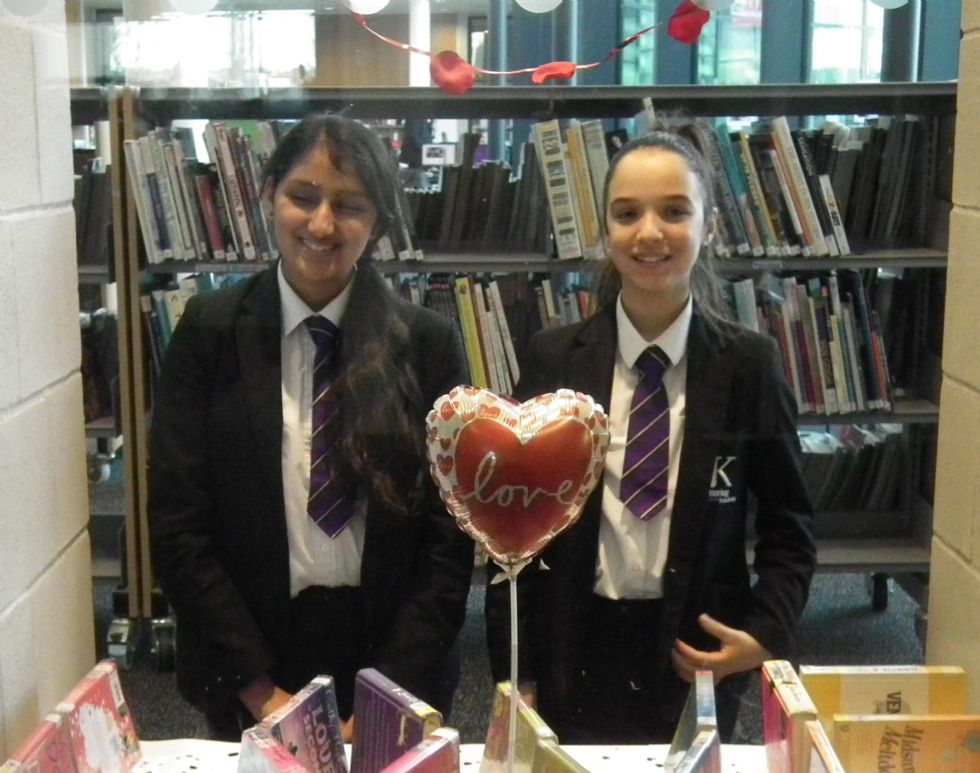 Year 8 Student Librarian, Sara Dinu said: "Throughout the year we are asked to create displays for different seasons and events as we work towards gaining our librarian's badge. We are, through our Valentine's displays, looking to promote mainly fictional based romance novels. Some of which we have read ourselves and we can recommend them as good books for others to read."
The Valentine literacy window is also started to take shape and is being filled with love messages and poems from our students.
Mrs Economou added: "The literacy window is proving popular. It has been set up to allow our students to post up love messages and poems for others to read."
Blank paper hearts for writing messages on are available from the library staff.
Next week, Year 9 students will also be competing in a Valentine and romance themed inter-form quiz, which has been organised by members of the Sixth Form Library Committee.
Students are also being invited to complete romance themed quiz and word search activity sheets with correctly answered papers being entered in a prize draw.