Unique Debating Opportunity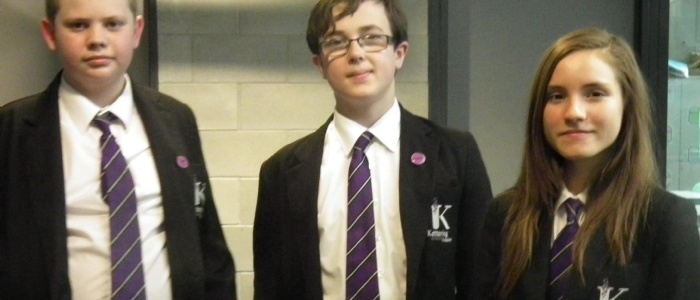 A group of four of our students have been selected to represent KSA at a debating competition being held at Warwick University on Monday.


A group of four of our students have been selected to represent KSA at a debating competition at Warwick University on Monday.
The students chosen are members of the Academy's debating club, which meets after school every Tuesday.
Each week students meet to research and debate on various topics that are current debates within the news or education related.
Over the last few weeks in small groups students have been looking at the pending European referendum and it is on this subject that our selected students will be debating about on Monday at Warwick University.
The students that have been chosen are: Year 8 students, Connor Perkis and Lily Newstead, along with Year 9 students, Niall Bultitude and Stephanie Lefter.
Lead staff member for the debating group and English teacher, Miss Rachael Davies said: "These students were chosen for the confidence they have shown in debates at the our weekly debating club meetings and for demonstrating fully they can research the subjects of debate. They are also always prepared for taking part in the discussions. They are all good representatives for the Academy and I wanted to give them this unique opportunity to shine at this event."
On receiving the news on being chosen, Niall said: "I am quite happy to be chosen especially as there is only four of us going. I will be quite nervous but I am looking forward to the whole experience."
Connor added: "I hope we are on the side that is against the motion on the day as that side of the debate is what interests me the most."
Stephanie said: "I am looking forward to the experience of visiting Warwick University as one of the top universities in England. I am also interested to hear what the other teams have to say during the event."
Our students will be joining other teams of youngsters from other schools at the Warwick University Debating Society event and will be joining in with a British Parliamentary style of debating.
On the day they will be competing in teams of two and will being judged on their debating style and points raised in their debates by experienced university debating society members.
There will be three preliminary rounds, in which students will address motions on different aspects of referendums and the EU generally.
Then in the final, the motion to be debated on will be the same as that on the referendum ballot paper on 23rd June.
Prizes are to be awarded on the day to the winners, runners up and best speakers.