Accelerated Reader & Digital Resources
Hello and welcome to the library at KSA!
We have, not only books on the shelves but also, a range of online resources to support students' learning. These can be accessed at home via a smartphone or laptop.
Students have a unique username and password, given during their library lesson. If they have any they have any problems accessing the websites, please email the Librarian at:
tracey.frohawk@ketteringscienceacademy.org
Accelerated Reader
Students in Year 7 visit the Library once every two weeks to choose new books and access Accelerated Reader (AR). This is an online reading programme which helps the librarian and teachers monitor students' independent reading practice and progress.
Students pick a book within their Zone of Proximal Development (ZPD) and read it at their own pace. When finished, students take a short quiz using a computer; passing the quiz is an indication that the student has understood what has been read.
Students are encouraged to read for twenty minutes each day, this will give them plenty of time to complete their book of choice. Each student's progress will be shown when they achieve their Point's Target, read at or above their Minimum Book Level and pass quizzes at 85%. This has the immediate reward of K-Points and prizes and the long term advantage of improving the fundamental skill of reading.
https://ukhosted118.renlearn.co.uk/2048205/default.aspx
Accelerated Reader BookFinder
Reading at home is also really important. There are over 30,000 books with Accelerated Reader quizzes. Students can check whether or not a book they are reading has a quiz by searching for it, click on the BookFinder logo below.
Information about the book including the book level and point's value will be provided, this will ensure students are reading within their ZPD.
https://www.arbookfind.co.uk/default.aspx

Accelerated Reader HomeConnect
As a parent or carer of a student who is accessing Accelerated Reader, you can check their progress against their termly targets, how they are performing on quizzes and see what books they have quizzed on. This is a unique feature embedded within the programme, you can access this by signing in using your child's username and password and submitting your email address.
https://ukhosted118.renlearn.co.uk/2048205/HomeConnect

myON
We subscribe to myON which is an online Library containing over 5,000 enhanced digital books. They all have Accelerated Reader book levels which enables students to choose books within their ZPD. Most of the books also have an Accelerated Reader quiz which can be completed once the book has been read. This is a wonderful resource, giving students the opportunity to access digital books on electronic devices at home.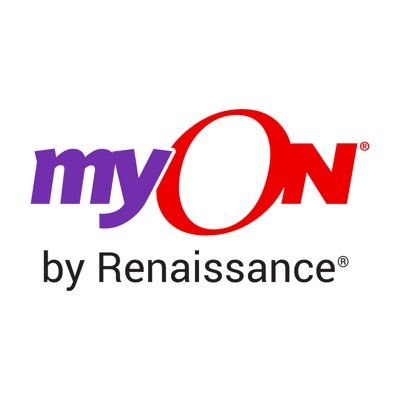 Reading Cloud
Each student has an online Library account and profile, which can be accessed by entering their username and password. Students are able to see what books are available, reserve books, know which books they have on loan, write book reviews and create wish lists.
They also have access to the Library Online Noticeboard which can be accessed via Reading Cloud. This is full of activities and information about the wonderful world of children's literature.
https://u016110.microlibrarian.net