Science
A group of Year 9 students represented Kettering Science Academy at a recent Physics competition held at Uppingham Community College.
The Qwerky Physics event was organised by the Institute of Physics and was aimed at students who are gifted in Science.
The four students chosen from KSA that attended on Friday, 4th July were: Claudia Barr, Sam Blackman, Daisy Metcalfe and Tommy Winstone.
They were selected because of their consistently high performance in assessments and mock examinations in the GCSE Triple Science course.
The event saw a total of 24 teams competing against each other from across the East Midlands.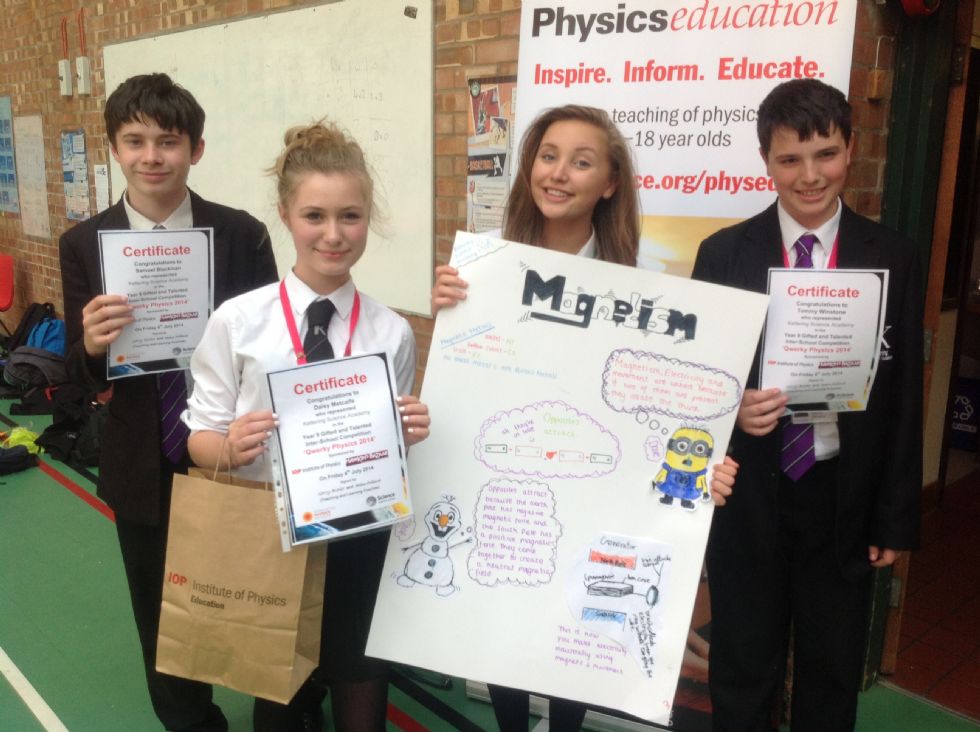 Science Teacher, Louise Oliver said: "The students had to complete five short experiments and two longer investigations within a set time and they were awarded points for answering questions about their results and presenting their findings.
"They were also asked to produce a poster that explained the physics behind one of the activities they had done. After judging, the top three teams presented their poster to the audience."



She added: "Although our team did not finish in the top three, the students thoroughly enjoyed the experience and were excellent representatives for KSA."